NAPIT Releases New Amendment 3 Update Leaflet for Consumers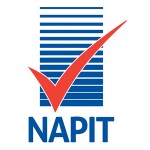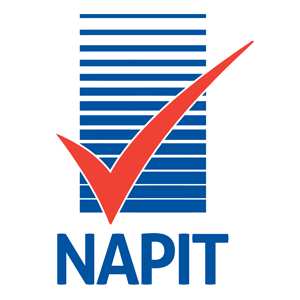 NAPIT (the National Association of Inspectors and Testers) has created a new leaflet about the changes to consumer units for installers to present to their customers.
The new leaflet focuses on the recent changes developed under Amendment 3 of the 17th Edition Wiring Regulations and helps installers explain to their customers the new regulations relating to non-combustible electrical consumer units.
Under the new regulations, consumer units made of non-combustible ferrous material such as steel are required to be installed or replaced in domestic properties. This change has been brought about due to concerns by the UK's fire service departments due to a rise in fires being caused by older plastic consumer units.
It's worth noting that older plastic consumer units do not have to be replaced all of the time, they should only be replaced if the existing units looks like it has signs of thermal damage, or if the original design has been altered in any way.
With NAPIT's new leaflet, electrical installers can easily explain this process to their customers and why the work must be carried out to remain in compliance with UK law.
"As we spent much of last year preparing installers for Amendment 3, it seemed a logical step to also provide information for householders to get to grips with the changes," said Frank Bertie, the NAPIT Trade Association Chairman and NAPIT Technical Director. "After feedback received from NAPIT members at last year's NAPIT EXPO…On The Road, we decided to create the leaflet in order to give a clear understanding of the regulations that are now in effect for consumer units. It is designed as a useful tool for installers to provide quality advice to consumers in a bite size format."
You can download a copy of the new leaflet directly from NAPIT's website.
For more information on NAPIT's range of services, please visit their website directly.