High Voltage Training Centre Guide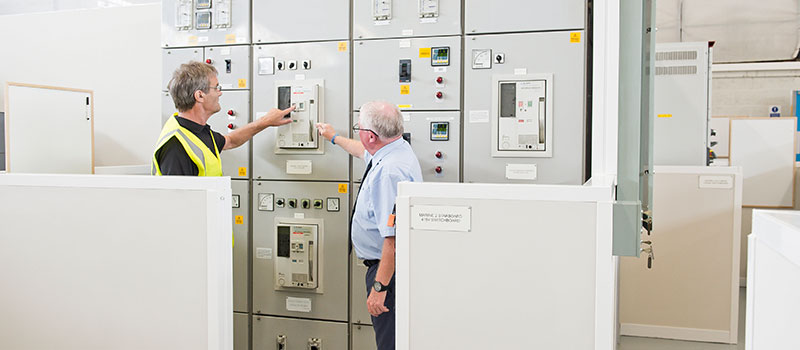 Looking for HV training? With PASS's dedicated high voltage training centre, based in North East England, you can gain real, authentic experience of working on high voltage equipment, overseen by experienced HV training professionals.
Our HV training centre has been designed specifically to simulate a real-life HV environment. You'll work on equipment regularly used in substations and other HV environments, including switchgear, marine circuit breakers and substations, using authentic high voltage test equipment during your studies.
The centre is designed to run at an intrinsically safe 110V; this ensures that although you are receiving a realistic simulation of high voltage work, you remain safe at all times and won't be directly interacting with high levels of voltage during the course.
What Courses are Run at the HV Training Centre?
We run various different high voltage training courses at the centre, covering a wide variety of disciplines.
Many HV professionals, or those looking to train to work in high voltage, will be interested in our Authorised Person and Senior Authorised Person training courses. With these classifications, you will be responsible for performing limited switching and issuing of some safety documents (as an Authorised Person) or can train to be responsible for the safety of others in HV environments (as a Senior Authorised person).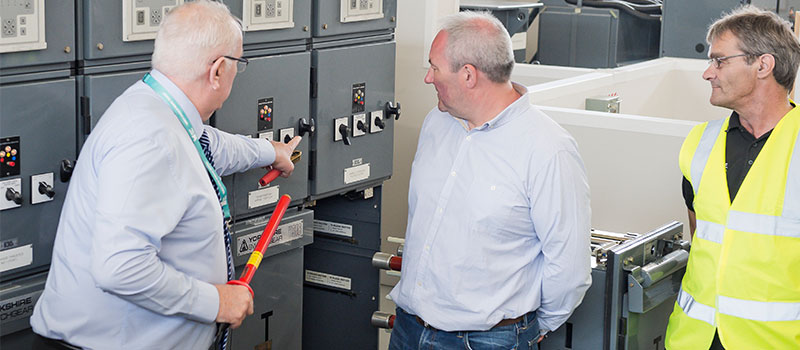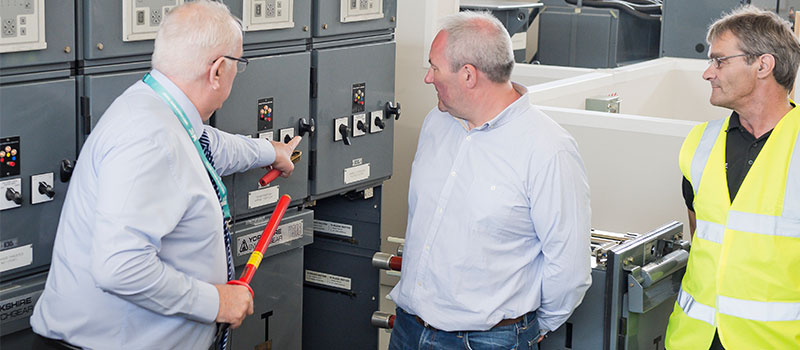 For those in the marine industry we run specific courses aimed at offshore/work in high voltage ship environments at both Authorised Person and Senior Authorised Person levels. With these courses, you'll train to understand and safely operate marine high voltage equipment using authentic simulations of real-life marine HV equipment.
If you need to work in a high voltage area but don't necessarily need to interact with the equipment itself (for example to clean, or to read meters) we also run Safe Access to High Voltage Substations/Switchrooms courses aimed at giving you a safe working knowledge of these areas.
We can also train you to perform cable spiking and cable identification, cable jointing and cable termination on both high and low voltage cables.
About our HV Training Centre
First designed and built in 2017, our high voltage training centre is made to give HV professionals, and those aspiring to work in the HV industry, a place to train and gain the necessary experience to work on equipment that works on high levels of voltage. The HV centre is an expansion of our existing electrical training centre where we train hundreds of electrical professionals each year.

The centre has been designed to provide a true, realistic simulation of a high voltage environment. We use real switchgear, circuit breakers and other HV equipment to simulate an actual working environment you may find yourself in, with plenty of space for all people working on the course to work safely and to interact with the equipment. On top of this, we also have dedicated classrooms where you'll learn the theory behind your course to complement your practical studies
When you're not training, you can relax in our canteen, complete with free lunch every day and free beverages available from our vending machine. A (paid) snack vending machine also available, as is a television and kitchen with plates, cutlery and everything else you will need during the course. We also offer a prayer room for anyone who would like to use it during their high voltage training.
Where is the HV Training Centre?
You can find us in Stockton-On-Tees, situated in the heart of North-East England.
Our address is:
PASS – Stockton Centre
1 Alberto Street
Stockton-On-Tees
TS18 2BQ