City & Guilds Level 2 Inspection & Testing - 2392-10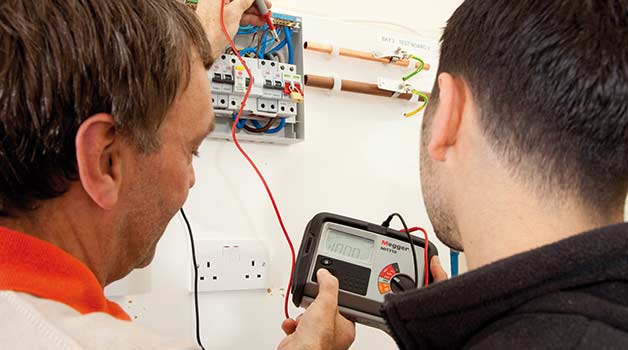 Aimed at practicing electricians, this course teaches you the fundamentals behind electrical inspection and testing of installations. Ideal for moving on to further courses!
Course for inspection and testing in low voltage single phase domestic applications
This is a fundamental City & Guilds electrical training course for the inspection, testing and initial verification (not certification) of electrical systems. It will give candidates the ability to test newly installed electrical circuits.  This course involves both practical and classroom elements and has a two part examination process. This course is ideal for those who want to enhance their skills and can progress from this with the 2391-10 level 3 inspecting course after completing this 2392-10 level 2 course.
Suitable for:
Tradesmen working in the electrical industry with no formal qualifications
Tradesmen with electrical qualifications such as 17th edition or Part P
Other inspection and testing courses: