Course Overview
Download Course Factsheet
This course is designed to give you a thorough theoretical and practical understanding of both high voltage and low voltage electrical protective equipment used on industrial and high voltage power systems.

Book now by choosing your course date, or call us on 01642 987 978/email training@pass.co.uk for more information
---
Course Details
| | |
| --- | --- |
| Course Duration | 5 days |
| Course Location | PASS Stockton HV Training Centre. Venue address is 1 Alberto Street, Stockton-On-Tees, TS18 2BQ. More about venue >> |
| Assessments | Written examination and practical examination |
| Certificate Gained | PASS Certificate of Competency (Certificate of Attendance gained for those who do not pass the tests or decide not to take the tests) |
| What's Included? | Course entry and examination costs, lunch and refreshments (tea, coffee and juice) |
| Entry Requirements |  Requires sound foundation of electrical knowledge. Anyone attending training should also have a good level of both spoken and written English. |
Course Details
About the Fundamentals of HV Protection Course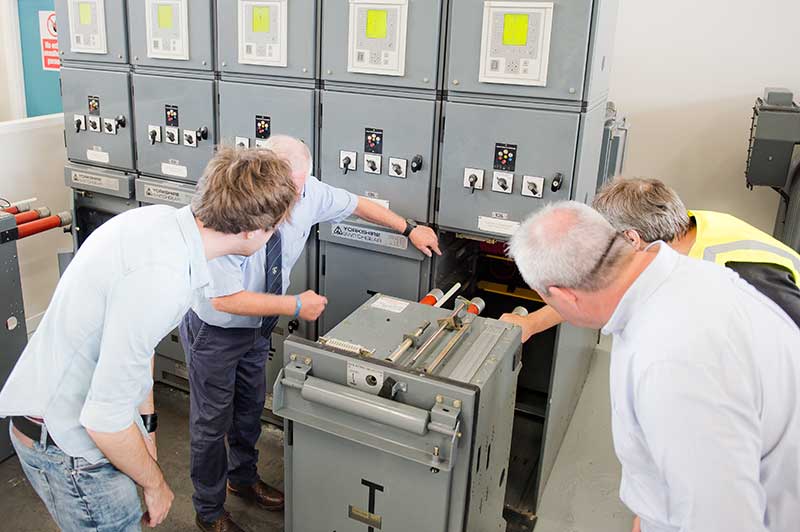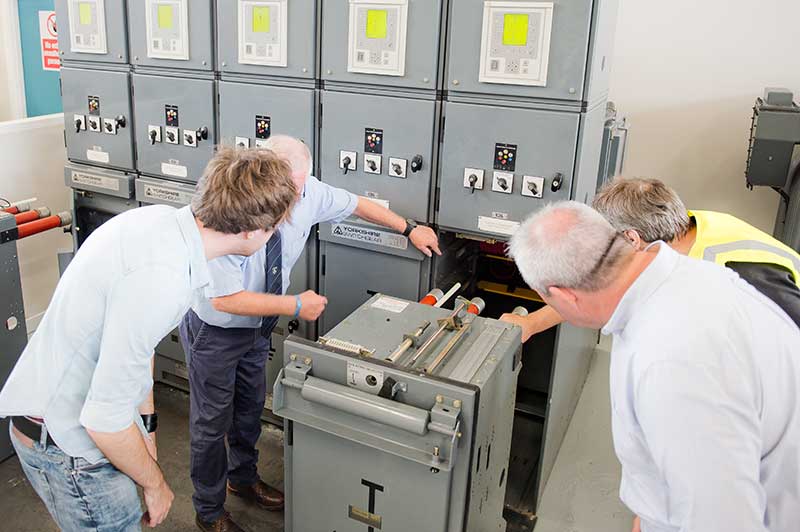 This high voltage training course is made for electrical/plant engineers, supervisors, technicians and electricians with responsibility for the application, commisioning and/or maintenance of electrical protective equipment used on high voltage electrical power systems.
Through a mix of practical exercises and classroom theory at our high voltage training centre, our tutors will provide you with detailed theoretical and practical instruction on both low voltage and high voltage equipment including primary and secondary injection and utilising electronic, microprocessor and electro-mechanical devices.
During the course, you will regularly interact with the equipment at our HV training centre. The setup is designed to simulate a realistic high voltage environment and you'll be interacting with many different protective high voltage devices during the course including mechanical, electromechanical and microprocessor-based relays.
The following modules are covered as part of the HV Protection Fundamentals course:
Power System Protection
Fuse and MCCB Protection
Current and Voltage Transformers
Basic Fault Level Calculations
Calculation of Graded Time Settings
Current Transformer Magnetisation Curves
Primary Injection Testing
Classification and Function of Relays
Secondary Injection Testing
Transformer Protection
Motor Protection
Generator Protection
Feeder Protection
Bus Zone Protection
Trip Circuit Supervision Requirements
Useful Formulae
Course Suitability
About the PASS High Voltage Training Centre
It is important for those who want to work with HV equipment to have the training needed to do safely and competently – the PASS HV training centre is designed to give you this experience.
Made specifically for HV professionals, the training centre uses real switchgear, relays, transformers and associated HV test equipment to give you real, practical experience of working with this equipment. Guided at all times by our highly experienced high voltage training professionals, you'll learn both the theory behind your course in our comfortable classrooms and be out in the centre itself regularly interacting with the equipment.
Our centre is designed to provide an authentic simulation of HV conditions, but runs at an intrinsically safe 110V to ensure the safety of all those on the course during the training.
The PASS HV centre also houses a canteen for all trainees with free lunch and refreshments included throughout the day.
Where to Find Us
The PASS HV training centre is in Stockton-On-Tees in North East England. The centre is within easy reach from major roads such as the A19 and A1, and is close to Stockton train station. For those travelling far, we are able to help you with organising accomodation during your stay (also applies to overseas visitors).
Our address is:
1 Alberto Street
Stockton-On-Tees
TS18 2BQ
Deposit Option
Only £125 Ex VAT
Upcoming Courses
12

Feb

Stockton
£1,050.00

15

Apr

Stockton
£1,050.00

17

Jun

Stockton
£1,050.00