Why Training with PASS in the Summer is Cool!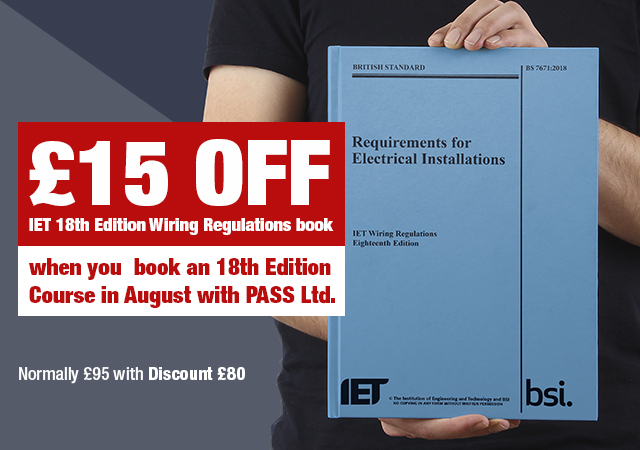 There are a number of great reasons why choosing to take an electrical training course in the summer is cool.
Here are our top 5 reasons why delegates find summer study more relaxed and enjoyable. Training doesn't have to be a chore after all!!
1. Schools out.
So there is less traffic on the roads for travelling to and from our easily accessible training venues. This takes the stress out of travel, getting to the venue and parking. You can arrive more relaxed and ready to go.
2. It's time to cool down!
Our classroom-based courses, such as PAT Testing and 18th Edition are held in air-conditioned training rooms, with plenty of refreshments to keep you cool and hydrated throughout the day!
3. Gain the edge over peers!
While everyone else is switching off, it's a good time to gain the edge and develop your skills ready for when the season picks up in September.
4. More daylight hours are a real motivator.
The extra hours of daylight in the summer give you more hours of daylight study, as well as enjoying some fun outdoor activities after your course day too. Those extra few hours of daylight really help to combat that feeling of missing out!
5. Summer reading material.
While spending summertime lying on the beach or chilling in the park then why not take along your textbook and learn at the same time? Catching a few sun rays and browsing through The PAT Testing Handbook or the Wiring Regulations is a relaxing way to absorb your reading material and boosts your knowledge, ready for taking that test! (Electrical texts and study guides can be purchased here).
6. And, as an extra added bonus, if you book an 18th Edition Course in August you will get £15 Off your copy of the IET Wiring Regulation (normally £95, Only £85 with course booking discount).
So, if you are feeling inspired take a look at our 18th Edition and PAT Training course dates. We have a number of dates and locations available through August.