Training for the Care Sectors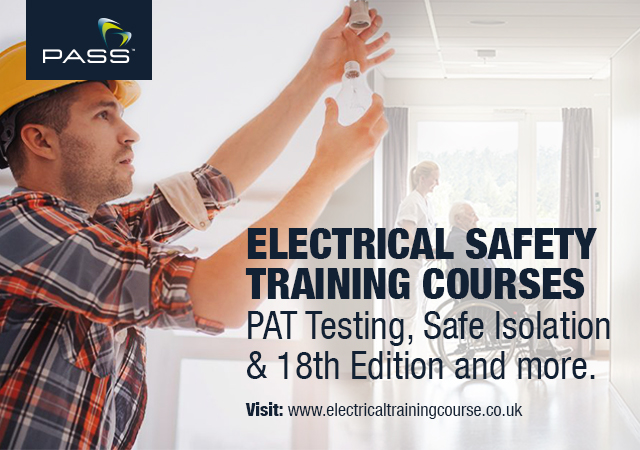 Over the last few years our presence in the care home sector has been on the rise.
We have been working with a number of residential and care homes to ensure that their staff are fully conversant with PAT Testing, Safe isolation and the Wiring Regulations. The courses are being taken in order to keep their residents safe and to maintain a good standard of safety without raising their maintenance costs.
In the care environment gaining access and appointing qualified and CRB checked contractors can be a major disruption. That's why a number of care homes are now opting to have their own personnel trained to carry out basic electrical tasks such as PAT Testing and basic electrical maintenance in-house.
Apart from giving them flexibility, it also helps to keep electrical items maintained on an ongoing basis and keeps the competency and skills in-house for a better managed electrical maintenance regime.
The PASS business development team can cater courses and content to suit each customers individual needs. PASS has a team of trainers based across the UK, so they are able to train people on public courses, or run dedicated group courses at your premises or at locations nearby.
Take a look at our most popular courses delivered to care homes:
PAT Testing Competency Course
The PAT Testing Competency course is our most popular PAT testing. It is designed to cover both the theoretical and practical aspects of PAT Testing. This 1 day course will give you the knowledge and skills to carry out PAT testing on a variety of everyday electrical appliances. Read more about PAT Competency Course>>
City & Guilds 2377
This is a theory based City & Guilds qualification for the In-Service Inspection & Testing of Electrical Equipment (PAT Testing). It is a two day course covering the IEE Code of Practice.
Read more about the C&G 2377 PAT Course>>
Safe Isolation for Non Electrical Personnel
The Safe Isolation course is designed for maintenance personnel that may need to carry out small electrical tasks such as changing light bulbs and lamps, replacing fuses and spurs. It gives an appreciation of electricity and teaches how to prove dead and re-energise safely. Read more about the Safe Isolation / Handy Person >>
City & Guilds 18th Edition Wiring Regulations
The 18th Edition of the Wiring Regulations is the latest publicised industry standard for anyone who works with electrical installations in the UK. For those who work with electrical installations on a regular basis this is the standard qualification. This course will ensure that you know all you need to know regarding compliance within the electrical domain.
Read more about the 18th Edition Course>>
For more details about any of the above courses, please contact our business development team on 01642 987 978
PASS also supply the test and measurement equipment required to take care of all of your electrical maintenance, take a look at tester.co.uk for more details.
Related articles: Why Care Homes are opting to do their own PAT Testing