PASS Training receives ECA Educational Associate Status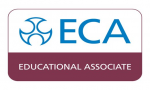 We are proud to share the news that PASS Training and Development Centre is now a member of the Electrical Contractors Association (ECA) Educational Associate Programme.
The ECA has been a driving force in the electrical engineering and building industries since it was founded in 1901, and is well known for its excellence  with regards to the Electrotechnical & Engineering Services.
Joining the programme provides a beneficial opportunity to engage with ECA on all aspects of technical and legal content, ensuring that both teachers and students are aware of the latest updates and requirements. Besides the general guidance on best practice and summaries of latest industry updates,  inclusion in the programme also provides access to industry research and reports before they are made publically available.
Being an ECA Educational Associate indicates that our organisation supports and works to uphold the highest industry standards.
Our courses guarantee that our delegates gain valuable, tailored training and experience from our highly skilled tutors in a purpose built training facility.
Please have a look at our long list of high-standard courses >>
Follow PASS Training and Development on Linkedin or Twitter to stay updated on industry news.