PAT Training Courses - Training Centres in London & Nationwide
The two day City & Guilds 2377-77 PAT Testing course is currently available through most of our City & Guilds accredited training centres.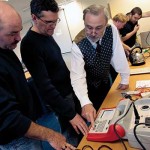 The best route for those new to the PAT testing industry. There's no electrical experience required and you'll get plenty of hands-on experience of using the testers, alongside learning all of the regulations and theory behind PAT testing.
About PAT Training Courses - Training Centres in London & Nationwide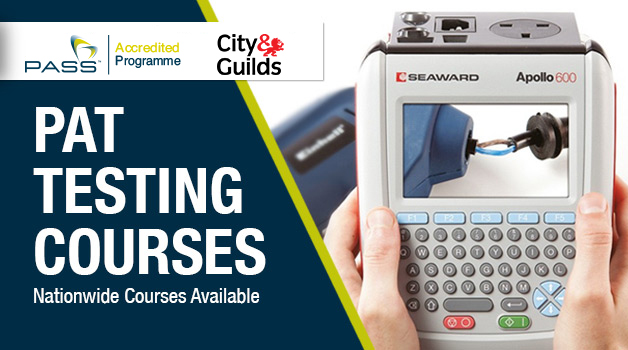 You don't have to be an electrician to do a Portable Appliance Testing (PAT) course
Absolutely anyone can PAT test. There's no electrical background required; provided you can prove that you have a recognised certificate which states you can test electrical appliances for safety, you're eligible to carry out PAT testing yourself.
Here at Electrical Training Course, we've helped hundreds of professionals from all over the country to gain the PAT testing qualification they need. We've trained electricians, people from shops and charities, office workers, maintenance men and countless others from a wide variety of professions.
We offer several different PAT testing training courses, available nationwide at a venue near you. All courses are taught by time-served, professional tutors who will teach you everything you need to know to become a qualified PAT tester.
What PAT Training Courses are Available?
For those looking for both practical and theory experience, consider taking out one day PASS PAT Training Course. Alternatively you could opt for the two-day City & Guilds PAT Testing 2377-22 course, which is more theory-based.
Upon completing any of these courses, you'll be a fully qualified PAT tester and can safely test electrical appliances in the workplace. You'll also have the certificate to prove it!