PAT Testing Course in Bradford | City & Guilds 2377-77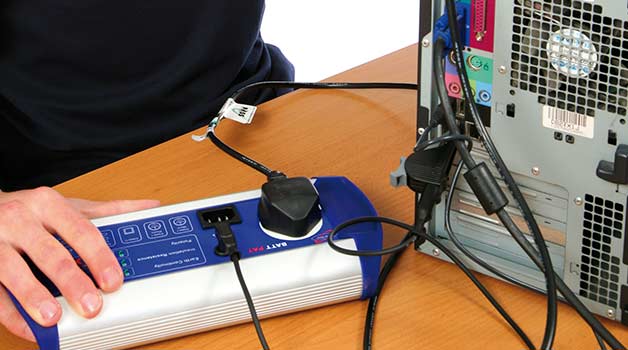 PAT Testing (2377-77) Course Details
The City & Guilds In-service Inspection and Testing of Electrical Equipment Training Course in Bradford, giving you both the theoretical knowledge and the practical experience that you need to successfully and safely carry out PAT Testing. The course covers a number of modules set by City & Guilds based on the IEE Code of Practice for Inservice Inspection and Testing.
Learn to identify classify appliances in order to carry out the correct testing procedures, find out what the legal requirements are and how to assess and deal with hazards surrounding portable appliances.
After the course you will be able to carry out pat testing and satisfy the Electricity at Work Regulations.
What's included in the price?
£20 off a PAT Tester or PAT Testing kit for our sister website PAT-Services.co.uk
Lunches and refreshments
City & Guilds exam fees
Course materials (excluding IEE Code of Practice)
Assessment
Assessment is a 1 hour 45 minute, open-book PAT testing exam set by City & Guilds along with a practical assessment.
Certification
Anyone who attends receives a PASS attendance certificate. Those who complete the PAT testing course will be awarded a fully certified City and Guilds In-Service Inspection and Testing of Electrical Equipment 2377-77 certificate.
Length
2 Day course (with Exam on second day)
Location
Premier Meetings – Bradford
Dyehouse Drive
Cleckheaton
Bradford
BD19 6HG
Course Suitability
If you would like to complete the City & Guilds PAT Testing course you must have an appreciation of electricity and have a basic understanding of the following:
Electrics/electrical background
OHMs law
Basic math skills
Pre-requisites
There are no formal pre-requisites.
Essential Readings
The IEE Code of Practice for In-Service Inspection and Testing.
If you do not have a copy it is highly recommended that you have one. If you contact us in advance and we can sell you a copy before the course.
Expand a Location to Book Online
Bradford South
| Date | Price | Duration | Availability | |
| --- | --- | --- | --- | --- |
| 21 Jul | £295.00 | 2 days | Space Available | |
| 23 Sep | £295.00 | 2 days | Space Available | |