PAT Testing Course Glasgow | City and Guilds 2377-22 Training Course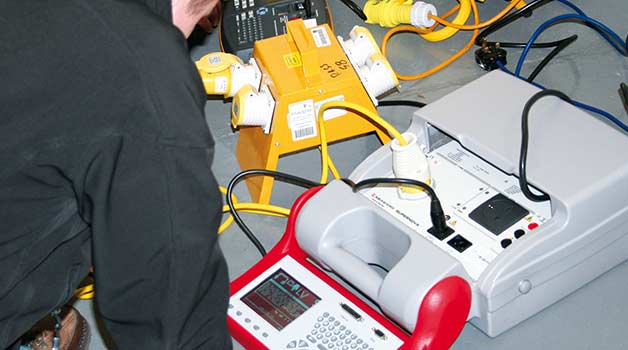 Course Details
Focusing both on PAT testing theory and practical testing of appliances, this two day course gives candidates the knowledge and skill to carry out PAT testing.
It's an ideal course for absolutely anyone ranging from those who want to open their own PAT testing business to professionals who want to carry out testing themselves in the workplace.
Upon course completion candidates will be fully certified to perform testing safely and fully in line with the Electricity at Work regulations.
What's included in the price?
£20 off a PAT Tester or kit at PAT-Services.co.uk
Lunches and refreshments
City & Guilds exam fees
Course materials (excluding IEE Code of Practice)
Assessment
Candidates will perform a mock exam, individual practical assessments and an online 50 question exam lasting one hour.
Certification
Upon completion of the course, all candidates will receive a PASS certificate of attendance. Those who successfully pass the practical assessment and online exam will also receive a City and Guilds In-Service Inspection and Testing of Electrical Equipment (2377-22) certificate).
Length
A two-day course, our PAT training starts in Glasgow at 9AM and finishes at 5PM each day. Study time totals approximately 12 hours with an hour for lunch each day.
Location
Premier Inn
Edinburgh Road
Newhouse
Motherwell
ML1 5SY
See our Glasgow location page for more information.
Course Suitability
The 2377-22 course is suitable for absolutely anyone who wants to carry out PAT testing either as a career or as part of workplace maintenance. It is not necessary to have an electrical background to take this course, but an understanding of electricity is an advantage, as is an understanding of Ohm's Law.
Basic maths skills are also required on this course.
Pre-requisites
There are no formal requirements for attending this course.
Essential Readings
Candidates should bring a current copy of the IET Code of Practice for In-Service Inspection and Testing.
Expand a Location to Book Online
Motherwell, Glasgow
| Date | Price | Duration | Availability | |
| --- | --- | --- | --- | --- |
| 18 Mar | £295.00 | 2 days | Limited Availibility | Click to Call |
| 30 Mar | £295.00 | 2 days | Space Available | |
| 27 May | £295.00 | 2 days | Space Available | |
| 15 Jul | £295.00 | 2 days | Space Available | |
| 15 Jul | £295.00 | 2 days | Space Available | |