What does the future hold for renewable energy?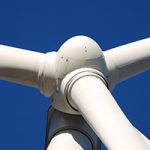 Despite being underappreciated and underestimated by politicians and analysts alike the key players in the wind turbine industry have continued to defy the odds. As production becomes cheaper and organisations scale their businesses quicker than ever there is certainly no time for ignorance going in to 2018.
The largest organisations in the industry are now reaping the benefits of being underestimated within the market, creating partnerships and piggybacking on stable economies to reinvigorate the future of their organisations. Vestas have aligned their focus to adding energy storage to their wind farms and created a partnership with Tesla to catalyse their innovations, we've also seen General Electric (GE) involved in a plethora of projects and the American multinational has recently commission 600 MW of wind turbines which truly states their intentions to continue to compete at the very top.
What does this mean in real terms?
Ultimately it means that wind turbine and renewable energy companies are a force to be reckoned with. Not only are they combating climate change but they're also creating tremendous benefits for the economies they place themselves in. We just need to look at the benefits Scotland have reaped to understand the possibilities the industry can provide.
In addition to fiscal growth the expansion of renewable energy the expansions and investments ultimately creates jobs to help organisations achieve their development ambitions and also offers long term roles required for maintenance services.
Training and improving the overall skills of the workforce is clearly a key priority for the industry in the forthcoming years and as a training provider PASS understand and recognise the challenges this will create for the market leaders.
Follow PASS Training and Development on Linkedin or Twitter to stay updated on industry news