Wind Turbine SAP Training: Safe Switching of Power Distribution Networks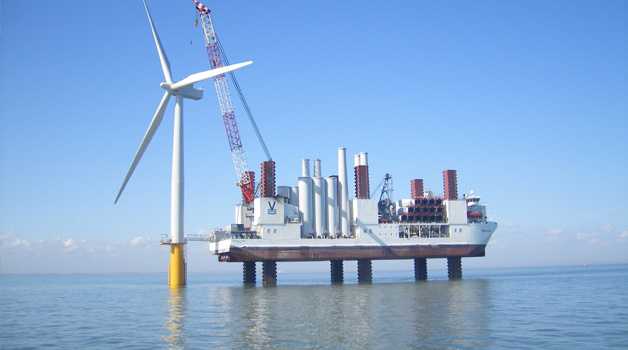 Learn to safely perform switching on both on and offshore wind turbines with our SAP authorised wind turbine training course.
Wind Turbine SAP Training: Safe Switching of Power Distribution Networks
Course Duration: 5 Day
Location: Stockton-On-Tees High Voltage Training Centre
Assessment: Written Examination & Practical Examination
Certificate Gained:  PASS Certificate of Competency (Certificate of Attendance gained for those who do not pass the tests or decide not to take the tests)
Entry Requirements: Suitable for engineers, supervisors and technicians with responsibility for operation/maintenance of both on/offshore wind turbines.
Included: Course entry and examination costs, lunch and refreshments (tea, coffee and juice)
Reading Requirements: There are no peripheral reading requirements for this course
Book your place on our high voltage training in Safe Switching of Power Distribution Networks today by filling in our online booking form to the right, or by calling the team directly.
About the Course
Important Note: if you have only limited electrical experience this course is not suitable for you. Instead, consider taking HVSO6 (Practical Introduction to the Safe Operation of High/Low Voltage Switchgear) before attending this course.
Become a senior authorised person (SAP) qualified to carry out safe switching of power distribution networks on wind turbines situated both on and offshore.
Using a combination of both theoretical and practical instructions, our tutors will teach you safe working procedures and best practices in relation to wind turbine power distribution systems, ensuring you can work in a safe, competent manner.
The course takes place at our SAP authorised training center where our tutors will guide you through all of the following course subject matter:
Electrical Hazards and Precautions
PPE Requirements
Electricity at Work Regulations 1989
History of Wind Power Utilisation
Wind Turbine Power Generation
Switchgear Basics and General Principles
Operational and Safety Features of Switchgear
Electrical Safety Documents
Key Safes and Multihasps
Operational Procedures
Practical Switching Exercises
Issue and Control of Safety Documentation
Introduction to Partial Discharge Detection
Wind Turbine High Voltage Safety Rules
Wind Turbine Switchgear Safety
What Assessments Are There?
You will take part in both a written and practical examination during this course.
Are There Any Entry Requirements?
You should be an engineer, supervisor or technician working within the renewable energy industry, or you should be working towards working within this industry.
Anyone attending training should also have a good level of both spoken and written English.
Are There Any Reading Materials Required?
There are no peripheral reading materials required for this course.
What Certification Will I Receive from This Course?
You will receive a certificate of competency after successful completion of this course.
For candidates who decide not to undertake the assessments or are unsuccessful when taking the assessments, you will receive a certificate of attendance instead.
Additional Information
If you are interested in this course and would like to find out more about the content, other courses on offer or would like to find out more information about PASS itself and the facilities available to you, contact the training centre where an advisor will be happy to answer all your questions.
Don't forget: lunch is provided on all our courses along with coffee, tea and juice.
Expand a Location to Book Online