Limited Safe Switching of HV Power Systems (HVS01 Refresher)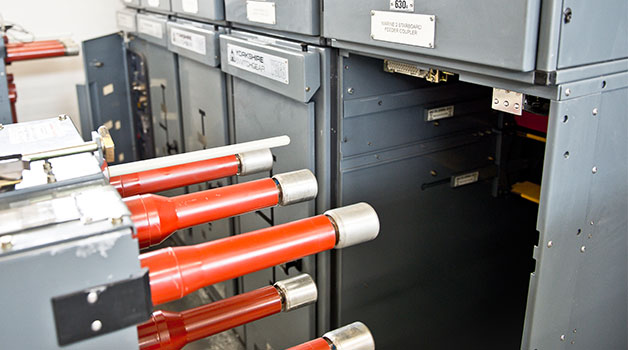 Refresh your knowledge of safely operating HV power systems with this training course (ideal for those who have previously completed the HVS01 course).
Limited Safe Switching of HV Power Systems (HVS01 Refresher)
Course Duration: 2 Day
Location: Stockton-On-Tees High Voltage Training Centre
Assessment: Written Examination & Practical Examination
Certificate Gained:  PASS Certificate of Competency (Certificate of Attendance gained for those who do not pass the tests or decide not to take the tests)
Entry Requirements: Made for those who have previously attended the HVS01 course (Limited Operation of HV Power Systems)
Included: Course entry and examination costs, lunch and refreshments (tea, coffee and juice)
Reading Requirements: There are no peripheral reading requirements for this course
Book your place on our high voltage training today by filling in our online booking form to the right, or by calling the team directly.
About the Course
Refresh your HV operational knowledge with this course which is designed to reinforce your existing experience of routine switching operations and issuing of isolation documents associated with single end drive circuits.
Through a mix of classroom-based and practical exercises, you will refresh your knowledge of safely operating high voltage systems and be able to safely perform routine switching operations/issue isolation documents.
The following is covered as part of this course:
Hazards of electricity
Electrical statutory regulations
Operational procedures
Abdridged high voltage safety rules
Causes of electrical accidents
Case studies
Safety documents and lockout/tagout procedures
Practical switching exercises
Course review
Are There Any Entry Requirements?
You should already have studied previous HV limited safe operation courses and want to refresh your knowledge.
Expand a Location to Book Online