Safe Access to High Voltage Substations and Switchrooms Training Course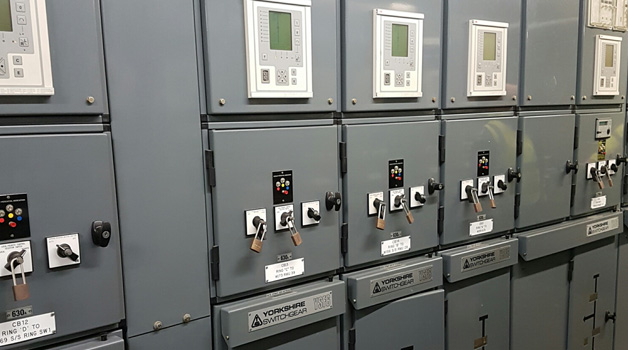 Need to carry out duties such as cleaning, meter reading or other non-electrical maintenance in HV substations/switchrooms? This course will help you to safely enter and work within these environments.
Safe Access to High Voltage Substations and Switchrooms Training Course
Course Duration: 1 Day
Location: Stockton-On-Tees High Voltage Training Centre
Assessment: Written Examination
Certificate Gained:  PASS Certificate of Competency in Safe Access to High Voltage Substations and Switchrooms (Certificate of Attendance gained for those who do not pass the tests or decide not to take the tests)
Entry Requirements: No previous experience needed – open for both electrical and non-electrical personnel
Included: Course entry and examination costs, lunch and refreshments (tea, coffee and juice)
Reading Requirements: There are no peripheral reading requirements for this course
Book your place on our Safe Access to High Voltage Substations and Switchrooms training course today by filling in our online booking form to the right, or by calling the team directly.
About the Safe Access to High Voltage Substations/Switchrooms Course
This training course is designed for electrical and non-electrical personnel who need to enter high voltage substations, or switchrooms as part of their work. As a safe entry course, this training is designed for those who will not directly interact with HV equipment inside the substation or switchroom; it is ideally suited for those who may enter to undertake specific duties such as reading meters, cleaning or painting etc.
Safe Access to HV Substations and Switchrooms is designed to give you an understanding of the dangers and associated safety requirements within these environments. It will focus on electrical hazards, different types of HV equipment and the precautions you should take to prevent danger to both yourself and others.
This high voltage training course also covers the arrangement of equipment within substations and switchrooms, steps to be taken in an emergency and various other associated elements.
The following elements are covered as part of this course:
Safety Requirements
Electrical Hazards and Precautions
Arrangement of High Voltage Substations
Basic High Voltage Safety Procedures
The Role of Protective Relays
Emergency Conditions
Demonstration of Switchgear Principles
Electrical Incidents
Course Review
Course Entry Requirements
There are no formal entry requirements for this course. A basic understanding of electricity and high voltage equipment is beneficial, but not essential.
Anyone attending training should also have a good level of both spoken and written English.
Not sure if you're right for this course? Just call the training team and they'll be able to answer any of your concerns and point you in the right direction.
About the PASS High Voltage Training Centre
To train to safely work with high voltage equipment, you need a realistic simulation of the actual conditions you'll face when working. The PASS high voltage training centre has been designed to give you this experience, with authentic switchgear, transformers and other HV equipment for you to work with during your course.
Our courses are led by our experienced HV training professionals, each of whom has worked for several decades in the HV industry. When you're not out performing practical tasks in the HV centre, you'll be in our classrooms learning the important theory behind your course, or relaxing in our canteen for your provided lunch.
The PASS HV training centre is in Stockton-On-Tees, which is situated in North East England. It's within easy access from all major motorways such as the A1 and A19 and is excellent for anyone travelling from Sunderland, Durham, Newcastle and the surrounding area. If you are travelling from further away or overseas, we can help you with finding a place to stay during the course and ensure you have everything you'll need during your stay.
Why not take a look around our fantastic new facility with a guided 360° tour. Take the tour
Expand a Location to Book Online