What to expect from the 18th Edition BS 7671.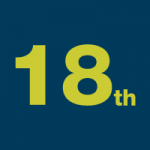 What to expect from the 18th Edition.
We have already seen in The Draft for Public Comment that the 18th edition is likely to incorporate a number of changes in an array of areas to help adapt to industry demand. The most interesting change for designers may be the strong focus on Energy Efficiency as we continue to see a rise in the demand amongst consumers for lower energy consumption. The changes are just around the corner, so we thought it would be a good idea to cover the main changes that are likely come in to fruition in January 2018.
Part 8 – Energy Efficiency
With Public Comment now closed the main talking point of the 18th Edition Wiring Regulation (BS 7671:2018) seems to be the new Part 8 section regarding Energy Efficiency. The rationale behind the addition is the ever growing demand from clients for more efficient electrical installations.
The 18th edition has clearly aligned itself to the speed of innovation in the industry with Tesla recently launching a 7kWh power wall battery and a 10kWh version predicted join the Tesla portfolio soon. However; Tesla isn't the only company to join the energy efficiency party. Mercedes have also released a lithium-ion battery that runs even cleaner than Elon Musks new product, running at 97% efficiency compared to the Tesla's 92%.
Ultimately both manufacturers and policy makers are making clear statements that energy efficient installations and solutions (products) are certainly here to stay. Therefore designers have to take this in to account and training will be required in order to meet demand of the industry.
Protection Against Overvoltages
If the conditions of external influence for protection against lightning is needed it may no longer be included in BS 7671. Instead, protection against transient overvoltage would have to be provided where the consequence caused by overvoltage affects:
–              Human life
–              Public services and cultural heritage
–              Commercial or industrial activity
However; there has been an exception noted for dwellings where the value of the installation does not justify the inclusion of overvoltage protection.
Protection Against Fire
Currently it is estimated that electricity causes over 20,000 accidental fires in the UK each year. Furthermore an outstanding 9 out of 10 of these fires are caused by faulty electrical products.  Despite it being commonly recognised that residual current devices (RCDs) can reduce the likelihood of fires associated with earth faults, it is likely that the 18th Edition will incorporate further guidance on the installation and best practice of both RCDs and Arc Fault Detection Devices. These devices aim to mitigate the risk of fire by automatically tripping a circuit immediately after detecting dangerous electric acts.
Section 753
We are likely to see substantial changes to Section 753 to incorporate electric heating systems for surface heating. These additions are set to cover electric heating systems for walls, ceilings, floors, roofs and non-hardened compacted areas, such as sports fields, as more customers move away from 'wet' water based systems to electric.
Documentation will also be covered as part of the new changes. The changes will be particularly pertinent for wall heating systems which are much more prone to overheating than floors and ceilings. Requirements will therefore need be outlined to protect against the effects of overheating predominantly caused by short-circuits between live conductors due to penetration of an embedded heating unit.
View more information about the 18th Edition here
Follow PASS Training and Development on Linkedin or Twitter to stay updated on industry news