City & Guilds 2391-50 Level 3 Award in Initial Verification - Stockton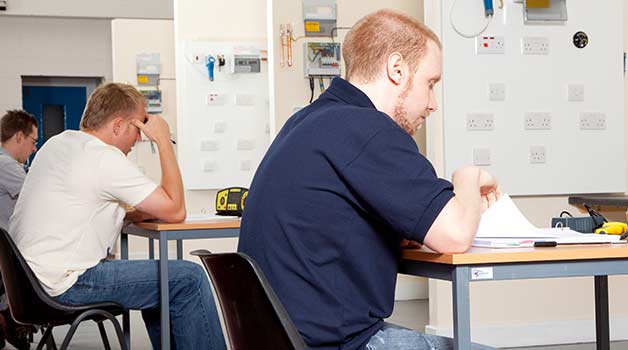 Gain a full City and Guilds accredited Level 3 Award in Initial Verification at our Stockton-On-Tees electrical training centre.
An essential course for all who like to become an electrical installer, this course is situated in the heart of the North East and is an excellent option for those from Durham, Newcastle, Sunderland, Middlesbrough, York and the surrounding area. We also run this course down South in our Watford (London) training venue.
How Long Is the Course? – 5 Days
Where is the Course? – we will be running the City and Guilds 2391-50 Initial Verification course at Stockton-On-Tees training centre. Please click here for the address and further information >>
Are There any Qualifications Needed to Attend the Course? – although there are no qualifications required for this electricial verification course, it is expected that you should have basic knowledge and understanding of electrical science and principles/experience of electrical installation work either within the electrical contracting industry or an allied trade
Assessment – Short answer assessment, multi-choice exam and practical assingment
What Qualification Will I Receive? – those who successfully complete with course will receive a City & Guilds 2391-50 Level 3 Award in Initial Verification
What To Expect From the Course
Our Stockon electrical training centre has everything you need to complete City and Guilds 2391-50.
Taught by our team of experienced electrical training tutors, you'll learn the theory behind Initial Verification in our classrooms before gaining hands-on practical experience where you'll work with test equipment on our in-house electrical training bays.
All training groups are kept as small as possible; this ensures that out tutors get plenty of hands-on time with you during the course and also ensures you have your own training bay to work at during the practical segments.
Our Stockton electrical training centre included a full canteen for all of our delegates, complete with free tea, coffee, juice and other beverages. Lunch is provided for all course delegates on every day of the course.