City & Guilds 2391-50 Level 3 Award in Initial Verification - Watford (London)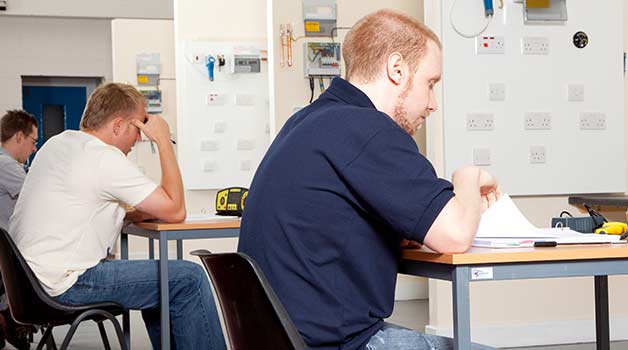 Learn to perform initial verification of electrical installations in London at out Watford electrical training centre.
As an official City & Guilds training provider, our courses conform to the latest standards and are an excellent route for any professional looking to get into electrical installation. Our Watford training centre is ideal for anyone looking for electrical training in London, within easy reach from nearby areas such as Watford itself, Wembley, St Albans, Hemel Hempstead and the wider London area.
City & Guilds 2391-50 is the revamped version of City & Guilds older verification course and first came into circulation from August 2017.
How Long Is the Course? – 5 Days
Where is the Course? – we will be running the City and Guilds 2391-50 Initial Verification course at Watford, London training centre. Please click here for the address and further information >>
Are There Any Qualifications Needed to Attend the Course? – although there are no qualifications required for this electricial verification course, it is expected that you should have basic knowledge and understanding of electrical science and principles/experience of electrical installation work either within the electrical contracting industry or an allied trade
Assessment – Short answer assessment, multi-choice exam and practical assingment
What Qualification Will I Receive? – those who successfully complete with course will receive a City & Guilds 2391-50 Level 3 Award in Initial Verification
FAQs about City and Guilds 2391-50
Q – When Will the 2394/95 courses finish?
A – Last registration for City and Guilds's older courses will be at the end of August 2017 and you will have until August 2018 to complete these courses.
Q – Does this mean the 2394/95 courses will no longer be relevant?
A – No, the 2394 and 2395 courses will remain an acceptable Level 3 qualification. Those already with this qualification do not need to take the new 2391 course(s).
Q – I was unsuccesful with some of the elements of 2394/95, can I still retake this course?
A – Yes, you will have until August 2018 to complete this
Q – Have any of the exams changed for the new courses?
A – The biggest change is that all exams are now open book. You are now permitted to refer to BS7671 Wiring Regulations and Guidance Note 3 books during the course and examinations