Difficult Times, Not So Much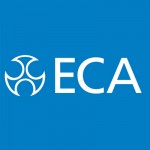 ECA Chief Executive Steve Bratt, has commented on recent figures released by the Construction Product Association, which predicted that the construction industry upturn would take 12 months to happen.
Steve Bratt says that in the meantime the construction industry should be given short term boosts to help aid this recovery.
With things being difficult for many UK industries over the last few years, the construction industry is not alone.
However, the Chancellor's pledge to invest five billion in infrastructure should help revive the education and healthcare sectors which are important big markets for the construction industry.
While these measures are being implemented Bratt claims that a short term boost is needed to help lift things much more quickly and while the Government pledges are welcome, there is still a need for a short term solution.
However, things aren't as dire as they may seem for the construction industry, with new markets and industry sectors coming out all the time.
Those electrical industry professionals who embrace these new markets and diversify to add skills for these markets to their CV will inevitably be the ones to benefit the most and see the least problems.
Two such markets have come about from January's launch of the Green Deal  and the Renewable Heat Incentive. Both new schemes provide opportunities for electricians and this combined with the Government's commitment to carbon reduction will see opportunities for the electrical industry continue to develop and especially for the areas of repair, maintenance and improvement.
Written by Sara Thomson