Seaward Top PAT FAQ's Workshop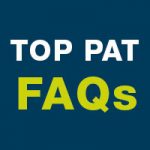 On Friday 13th October PASS Training and Development have the pleasure of hosting Seaward for a Top PAT FAQ's Workshop. This is your opportunity to get an answer to the most common frequently asked questions.
The workshop will include a mixture of knowledge based and technical queries, with answers explained in detail along with practical demonstrations.
In addition to Seawards FAQ's presentation, delegates will have the opportunity to ask their own questions in advance via the online registration form and by writing them on cards that can be completed on the day.
Here are some of the FAQs that will be covered:
Is PAT a legal requirement & what are the standards?
Testing electronic equipment (laptops, PCs etc.)
Fixed appliance testing
Calibration and checking on-going accuracy
What tester is right for me?
YOUR PAT FAQs (submitted via the online registration form or on the day)
Don't miss out – Seaward are giving attendees the chance to WIN a PrimeTest 100 PAT tester at EVERY workshop.
They will also be offering 1-2-1 technical support and you can get your hands on the latest PAT testing equipment.