NAPIT EXPO Announces Full Technical Line-up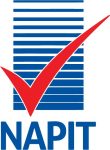 NAPIT EXPO 2017 kicks off on 7th September in Bristol and has announced a line-up of technical presentations which cannot be missed!
NAPIT will be visiting four major locations in the UK this year with NAPIT EXPO. The EXPO brings tradespeople from across the UK a day packed full of technical knowledge, industry updates and an exhibition full of the latest products and services useful for their business.
Starting the events at Bristol Premier Training Academy, visitors have the option to attend one of two sessions on the day. The afternoon session, which takes place from 12-4pm, or the evening session which takes place from 4-8pm. Visitors can choose which time suits them best to attend so they can fit the EXPO around their working schedules.
The FREE events have a range of supporting partners in attendance offering their products and services at discounted show rates, as well as some of the best in the industry delivering technical presentations.
The line-up
RCD Testing & RCD Ramp Testing
13:05-13:30 & 17:05-17:30
Test instrument manufacturer Megger will advise on methods of RCD testing, particularly ramp testing, the instruments required and how they are used in fault finding. Visitors will have the opportunity to put questions to Megger's technical experts, as well as NAPIT's own panel of industry experts.
Temporary Installations
13:45-14:15 & 17:45-18:15 
Engineering Consultant and events industry expert James Eade, looks at the application of IET standards and UK Regulations, for temporary power installations, which is an ever-growing area of the industry providing many opportunities for electricians.
18th Edition of the IET Wiring Regulations
14:30-15:15 & 18:30-19:15
NAPIT Group Technical Director, Frank Bertie and NAPIT Technical Development Engineer, Richard Townsend will discuss the recent DPC and look at the areas of importance that are likely to change. Detail will be given on inspection and testing, the proposed new Minor Electrical Installation Works Certificate, Part 6 and the number change of European and International Standards. There will also be an IET guest speaker on the panel to address any questions.
EICR Codebreakers
15:30-16:00 & 19:30-20:00
This interactive session, presented by NAPIT's Regional Inspections Manager Paul Chafers, will look at Electrical Installation Condition Report (EICR) coding dilemmas, by addressing the codebreaker guidance released by NAPIT which help with the completion of EICR's during a periodic electrical inspection. These sessions will give attendees the opportunity to discuss example observations and crack the EICR codes, whilst quizzing the panel of experts.
Mike Andrews, NAPIT Group Chief Executive, said 'The technical line up for this year's EXPO contains unmissable content for any electrician wanting to update their knowledge, or to even learn something new. We have qualified and highly experienced presenters delivering the seminars first hand, as well as giving visitors the opportunity ask any questions they have on any problems or queries they have faced in the field'.
Dates and locations
Bristol: NAPIT Training Centre, Bristol: 07/09/2017
Birmingham: Birmingham City FC, St. Andrews Stadium: 12/10/2017
Leeds: Leeds United FC, Elland Rd: 07/11/2017
London: Kempton Park Racecourse, Sunbury-on-Thames: 16/11/2017
See what this year's technical experts will be covering at NAPIT EXPO 2017 at www.youtube.com/OfficialNAPIT
Don't miss out, reserve your free ticket today for an EXPO at the city nearest you and see the full range of supporting partners and the latest updates at www.napitexpo.co.uk