Developing a Training Plan?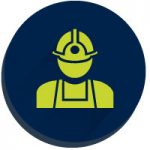 Your staff are the most vital part of your business. Providing them with a training and development plan so they fully understand how they will grow with the company has proven to increase performance and efficiency. Developing an in depth training plan could not only benefit your staff but also allow you to future-proof your workforce; accounting for future projects and establishing whether you have the skills and resources available within your team to execute the task in hand.
Here are a few points to think about when developing a training plan:
Make Your Training Objectives SMART 
The objectives or outcomes of your training should be:
Specific

Measurable

Achievable

Relevant

Time-bound
Using all five of these points will allow you to formulate well structured training objectives that not only aligns to your organisational objectives but also allows the learner to understand exactly what they must achieve. 
Consider On-Site Training
Delivering bespoke on-site training solutions to your staff will enable your workforce to learn new skills and competencies within the environment to which their future role pertains. You will also have the ability to tailor the course content to your individual business equipment and systems. View On-Site Training Options
Plan for the Future
Don't just focus on your current training needs. Planning for future projects is the best possible way to ensure you have the skills and resources required to complete a given project. Aligning your training plan to your overall organisational objectives will also ensure that members of your workforce are able to grow within the business and put their new skills into practice.
Succession Planning
Part of the process of developing a successful training plan will also mean accounting for individuals who may be close to retiring or leaving the business. Ensure that you account for the potential lack of resource and identify individuals either internally or externally who may require training in order to adequately replace the position. Remember talent management will also need to be incorporated at this stage, identify your high performing team members and prepare them for a potential step-up in responsibility. 
Implementation  
There are two basic approaches to implementing a training programme, the first approach to implementing is centred on the 'trainer' or team lead, who controls the learning content and experiences. The other approach focuses attention on the learner with the team lead acting as a guide; providing potential training options and development opportunities however, this approach assumes the individuals are able and willing to learn. The commonly preferred method is 'learner centred' as learners are more likely to share their experiences and individuals have freedom to plan training at their own speed. 
Follow-up
Post-training monitoring should definitely form an integral part of your plan. Are your employees taking their new knowledge, skills and attitudes from their training programmes and applying them in their work? Observing their on-the-job behaviour will determine how successful the training initiatives have been.
Stay updated with PASS Training and Development.