Electricians' Register Tops 100,000 Users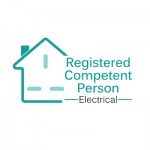 More than 100,000 people have now visited Registered Competent Person Electrical (RCPE), the online search facility and website for competent electricians.
Since its launch in July 2014, the site has logged over a quarter of a million page views, putting consumers in touch with registered electricians that are able to work safely in line with current regulations.
The website, www.electricalcompetentperson.co.uk, and logo were developed by all Department of Communities and Local Government (DCLG) authorised electrical Competent Person Scheme (CPS) Operators to create a single point of reference for consumers.
More than 42,000 registered electrical firms in England or Wales are listed on this site and searchable by consumers. They are also the only people permitted to use the logo on their vans, websites and promotional material in conjunction with their CPS scheme logo.
NAPIT Group Chief Executive Officer, Michael Andrews, said: "Registered Competent Person Electrical ensures consumers have just one name, one website and one intuitive symbol to remember when searching for electrical installers.
"Passing the 100,000 user milestone shows that interest in the site is growing and that more consumers are making informed choices about who they chose to work in their homes."
Emma Clancy, CEO of Certsure which operates the NICEIC and ELECSA brands, added: "Choosing a registered, competent installer to carry out electrical work in the home remains a householder's best way to ensure a safe job.
"All the installers listed on Registered Competent Person Electrical have had their work checked and assessed, and offer additional customer assurances through their scheme operator."
Registered Competent Person Electrical has the support of leading industry stakeholders including scheme operators, DCLG and the charity Electrical Safety First.