Electrical Safety First voices 'Grave Concerns' over Third Party Inspection Scheme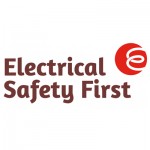 A way for DIYers to have their work checked and certified?
Just over a year ago, we posted a blog entry at Tester.co.uk about the Surge In Brits Carrying Out DIY Electrical Work according to survey carried out by the Electrical Safety Council (ESC), now renamed Electrical Safety First. ESC had found that one in seven Brits had tried to rewire their homes, one in five had changed fuse boxes, one in six had attempted an electrical installation in the garden and one in eight had even tried to install electrical components under floor areas in their home.
Now Electrical Safety First has raised concerns over changes to the way electrical work in the home is checked to ensure its safety. The introduction of Third Party Inspection schemes for domestic electrical work was recently announced by the Department for Communities and Local Government (DCLG), as part of its changes to Part P of the Building Regulations for England.
Originally suggested during the review of Part P, such third party inspection was considered as a way for DIYers and those not registered with a Competent Person scheme to have their work checked and certified.
"We have grave concerns over the Third Party Inspection Scheme, particularly following last year's reduction in notifiable work covered by Part P, the only legal framework protecting consumers from unsafe electrical work in the home", comments Phil Buckle, Director General of the Electrical Safety First.
"Although the Third Party Inspection scheme will work to agreed criteria it will not, unlike the Qualified Supervisor model used in the competent person schemes, be accredited by UKAS, the sole national accreditation body recognised by government, so there will be no objective, impartial assessment to ensure it operates to the required standards.
"There are also some key issues, such as how long an installation can go live before it is checked and who will ultimately be responsible for the safety of the work, that have not been addressed. We fear that this new scheme will simply add to the confusion around Part P for both consumers and contractors."
The United Kingdom Accreditation Service is the sole national accreditation body recognised by government to assess, against internationally agreed standards, organisations that provide certification, testing, and inspection and calibration services.