18th Edition Training Course | Leicester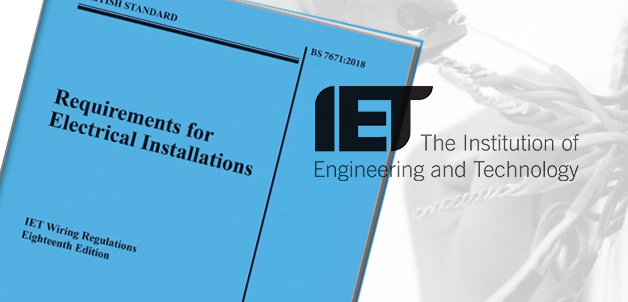 Course Details
Course Duration: 3 Days
Location: PASS – Leicester, Premier Meetings, Leicester Fosse Park, Braunstone Lane, East Leicester, LE3 2FW
Certification Gained: City & Guilds 2382-18 Level 3 Award in Requirements for Electrical Installations BS7671: 2018 (2018)
Assessment: The examination for the 2382-18 course is two hours long. The assessment will be in the format of an open book, multiple-choice examination.
Recommended Reading: Candidates should read and bring a copy of the current IET Wiring Regulations book to the course.
On this course, candidates will learn everything needed to understand the wiring regulations. This is guaranteed by following a syllabus outlined by City and Guilds.
What's included in the price?
£20 off a multifunction tester at PAT-sevices.co.uk
Lunches and refreshments
City & Guilds exam fees
Course materials (excluding 18th Edition Regulations) the IET Wiring Regulations
Suitability
The 2382-18 course is essential to all those who want to work in, or currently work in, environments requiring 18th edition qualifications.
It is ideally suited to those already in the electrical industry who need to update to the new regulation standards or those who are new to the industry and haven't yet studied for a 18th Edition qualification.
Progression and Development
The 18th Edition course is a prerequisite for most people who want to study more advanced electrical courses.
Pre-requisites
Prior electrical knowledge is not essential; however it will be of a benefit. We only ask for all learners to show an interest in the course subject matter.
Course Reading Material
All attendees are required to read and bring a current copy of the 18th Edition Wiring Regulations (Available from July 2018) to the course.
Expand a Location to Book Online
Leicester
| Date | Price | Duration | Availability | |
| --- | --- | --- | --- | --- |
| 18 May | £399.00 | 3 days | Space Available | |
| 7 Jun | £399.00 | 3 days | Space Available | |
| 28 Jun | £399.00 | 3 days | Limited Availibility | |
| 19 Jul | £399.00 | 3 days | Space Available | |
| 9 Aug | £399.00 | 3 days | Space Available | |
| 13 Sep | £399.00 | 3 days | Space Available | |
| 11 Oct | £399.00 | 3 days | Space Available | |
| 15 Nov | £399.00 | 3 days | Space Available | |
| 13 Dec | £399.00 | 3 days | Space Available | |