New Locations & Training Courses from ETC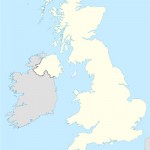 We've just launched some brand new courses and expanded our list of venues available for training. Get all the details here!
New Locations
Electrical Training Course offers training courses all over the UK and we're proud to expand our range further in order to bring our training to a wider range of professionals across England.
Our fully accredited City & Guilds PAT testing courses – such as our highly popular Two Day PAT testing course (City and Guilds 2377-22) – and our range of 17th edition courses – which includes such things as C & G 17th Edition 2382-12 – are now available in Leeds, Nottingham and Liverpool.
Here's the full list of where these courses are available:
Leeds
Liverpool
Stockton-On-Tees
Birmingham
Manchester
Nottingham
Derbyshire
Watford (London)
All of ETC's training courses are taken by fully certified industry veterans who will deliver training to all delegates in an interesting, instructive and interactive manner. We've trained thousands of people in the past few years and many have went on to new jobs, new contracts and new business ventures.
You too could benefit from a training course from ETC and – with the introduction of our new training venues – you should hopefully be able to attend a training centre near you.
New Qualified Supervisor Courses
ETC have also launched three new courses based on gaining a EAL 7695 Qualified Supervisor qualification. The three courses are similar in structure but are available as a 4 Week Electrical Course, a Full Electrical Course (Six Week) or alternatively as a Fast Track Electrical Course.*
This qualification is the new industry standard for certified electrical qualified supervisors. It is an NVQ level three qualification and is an ideal training course for those carrying out domestic electrical work and certifying their own work/the work of others in a supervisory role.
These courses are available at our own specialist electrical training centres based in Stockton-On-Tees (North-East England) and in Watford, London.
*Certain courses are only available for those with proven experience. The fast track course is not suitable for those with little experience in electrical work and we recommend choosing the four week route or six week route instead.
Advice On Your Next Steps
Not sure which course(s) are right for you, or where you want to go after a course? ETC has just launched a new page designed to give you some help.
Our Electrical Career Routes page will help you identify your next step in the electrical industry. Whether you've just completed a course or are simply thinking about starting one, this page offers guidance on the various things that ETC offers and also includes such things as a handy flowchart which will help you make a decision on which course is right for you.
Of course we're always available for a chat as well if you'd like to learn more about any of our courses. Our training team are here from 9:00 to 5:00 every weekday and are more than happy to answer your questions about both our in-house electrical training and our training in venues across the UK.
You can give us a call on 0845 365 39 45.
Delegate Feedback
We pride ourselves on delivering a great experience for all of our delegates and we take feedback regularly to ensure we deliver the best experience possible to everyone who walks through PASS's doors.
Our new Testimonials page contains a collection of true stories based upon the training we've given to our delegates. In here you'll find stories about a former PE assistant who went on to earn £54000 a year as a solar installer, PAT testing course attendees who went on to start their own businesses and various other stories from our happy delegates.