Introduction to Building Thermography Short Course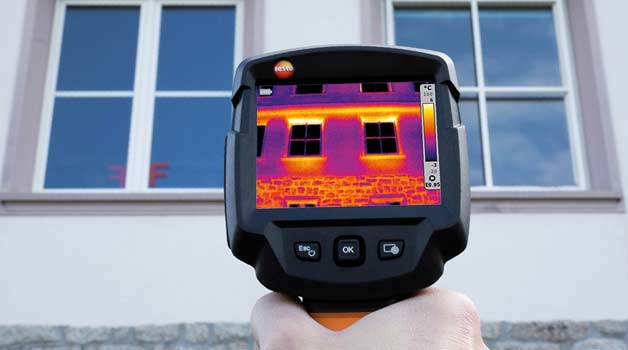 1 day thermal camera short course aimed at beginners and building professionals.
Get the most out of your thermal camera during building inspections
Duration: 14 hours (2 days)
Suitability: Beginners + building inspection professionals
Pre-requisites: None
Recommendations: Interest in building inspections
Qualification: No formal certification. Certificate of attendance can be obtained
Exam: No
Thermal cameras are excellent tools for inspecting buildings, allowing you to pinpoint poor insulation, moisture damage and much more. Learn all the basics of how these cameras work with this two-day training course in building thermography!
Candidates can expect the following content as part of the Introduction to Building Thermography Course:
Basics of thermography
Basics of emissivity and reflected apparent temperature
Introduction to electrical and building inspections
Infrared camera handling
Basics of heat transfer
The building envelope
Important physical parameters
Major anomalies
Thermal patterns
Building application guidelines
Data analysis and reports
Laboratory sessions
The course is designed purely for beginners. During the first day, your experienced thermography tutor will teach you about the basic of thermography and how to use your camera to make sure you know exactly how to operate it. On the second day, after a brief refresher on thermal transfer, you'll learn about building envelope, important physical parameters and typical camera faults.
Focus is put greatly on case studies selected from the field specifically for building thermography evaluations.
Other Thermography Training Courses