18th Edition Update Course | Stockton-On-Tees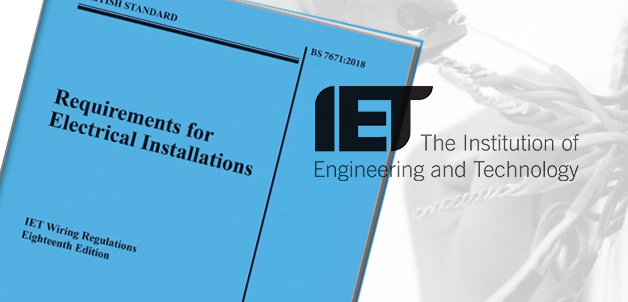 Course Details
Course Duration: 1 Day
Location: PASS Limited, 1 Alberto Street, Stockton-On-Tees, TS18 2BQ
Certification Gained: City & Guilds 2382-18 Level 3 Award in Requirements for Electrical Installations BS7671: 2018 (2018)
Assessment: Candidates will be expected to complete a two-hour, 60 question examination at the end of the course.
Recommended Reading:  Attendees should own a copy of the 18th Edition Wiring Regulations  (Blue Book).
This classroom-based course does not include any practical work. It will cover a summary of the changes made between the old 17th edition and new 18th edition. Mostly within the chapters below:
Protection against electric shock, thermal effects, voltage disturbances and electromagnetic disturbances.
Devices for isolation and switching
Selection and erection of wiring systems
Protection, isolation, switching, control and monitoring
Devices for protection against overvoltage
Earthing arrangements and protective conductors
Onshore units of electrical shore connections for inland navigation
Energy efficiency
Suitability
This update course is only available to those who have recently completed the City & Guilds 2382-15 – 17th Edition Wiring Regulations, including Amendment 3. Proof of qualification will be required before you can enrol in this course.
Progression & Development
The 18th Edition is the standard qualification for anyone who works in the electrical trade. This qualification is the foundation course for anyone wanting to build a career in the electrical industry and is a prerequisite for many other courses in this domain including inspection and testing and other higher level qualifications.
Pre-requisites
You must have recently achieved the 17th Edition Wiring Regulations with 3rd Amendment before you can attend this course.
Recommended Reading
The essential reading material for this course is the IET 18th Edition Wiring Regulations (BS7671:2018) Blue Book. You should have a copy to bring with you to the course. If you need to purchase a copy then please give us a call.
Expand a Location to Book Online
Stockton-On-Tees
| Date | Price | Duration | Availability | |
| --- | --- | --- | --- | --- |
| 28 Jul | £175.00 | 1 days | Space Available | |
| 16 Oct | £175.00 | 1 days | Space Available | |
| 19 Nov | £175.00 | 1 days | Space Available | |