Introduction to Inspection & Testing of Electrical Installations Course Stockton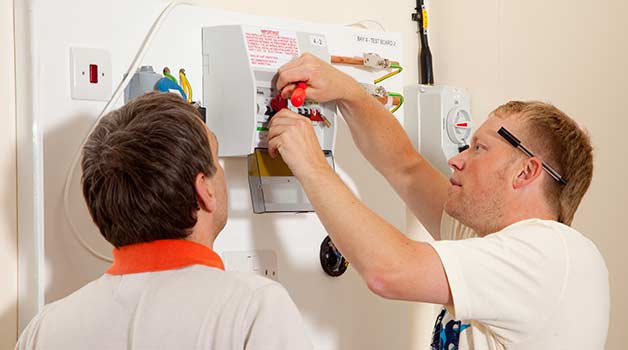 Course Details
This Stockton based course starts at a basic level and covers the following subjects:
Legal requirements
Safety procedures
The different types of Test equipment for the range of testing procedures
Inspection procedures
Simple testing sequence of an installation
Live testing
Completion of simple electrical certificates.
Assessment
The course will conclude with both written and practical assessments.
Certification
Successful candidates will achieve a Certificate of Attendance awarded by PASS.
Course Length
The course is two days long in total and is based at the Stockton-on-Tees training centre close to Middlesbrough and Guisbrough.
Location
Portable Appliance Safety Services Ltd
1 Alberto Street
Stockton-On-Tees
TS18 2BQ
Suitability
The Introduction to Inspecting and Testing of Electrical Installations course Teesside is most suited to those who would like to have a career in electrical inspection and testing. It is designed to teach new skills and improve existing knowledge of those working in the electrical trade.
The course is designed as a stepping stone to enable progression to the Part P course.
Progression & Development
After successfully completing the Introduction to Inspection and Testing of Electrical Installations course, candidates will be able to inspect and test their own work and will be able to move on to study the following qualifications;
Pre-requisites
There are no formal pre-requisites however those who want to attend this course must have a strong interest in the subject area and be eager to learn a new skill.
Please call us on 01642 987 978 to discuss any other relevant qualification/experience.
Expand a Location to Book Online
Stockton-On-Tees
| Date | Price | Duration | Availability | |
| --- | --- | --- | --- | --- |
| 9 Sep | £250.00 | 2 days | Space Available | |
| 4 Nov | £250.00 | 2 days | Space Available | |