NEBOSH General Certificate Stockton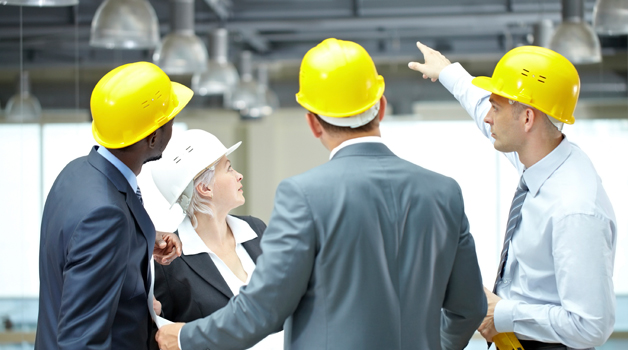 What's in the Course?
There are a total of three different modules which are studied as part of this course. Each module will gradually improve your knowledge of health and safety, including practical examples of how this knowledge can be applied.
The first two modules are designed to first introduce the course and its aims, then showcase how you can identify risks within the workplace and take action. The final module is a practical application where you'll apply what you've learned.
Here's the full course synospsis:
Management of Health and Safety (NGC1)
During this module, you'll learn the following:
Foundations in Health and Safety
Health and Safety Management Systems – including policy, organising, planning, measuring, audits and reviews
At the end of this module you'll be expected to complete a two-hour written exam with ten shorter questions and one longer question.
Controlling Workplace Hazards (GC2)
Workplace hazards can range from trivial objects in the way to dangerous machinery and chemicals; this module is designed to outline all of these dangers and help you to identify and control these hazards to promote safety in the workplace.
The following elements are included as part of this module:
Workplace hazards and risk control
Transport hazards and risk control
Musculoskeletal hazards and risk control
Work equipment hazards and risk control
Electrical safety
Fire safety
Chemical and biological health hazards and risk control
Physical and psychological health hazards and risk control
You'll be assessed after the module content with a two-hour written exam with ten short answer questions plus a longer question. The pass mark for this paper is 45%.
Health and Safety Practical Application (GC3)
Put everything you've learned so far to the test in this final practical application.
Upon successful completion of this module you'll be eligible to receive the full NEBOSH National General Certificate.
Suitability
Anyone can take this course – a desire to learn more about health and safety is all that's needed.
This course is suitable for both individuals and can also be used by employers looking to train several staff at once.
More Information
Want more information on this course, or interested in other qualifications? Please call the team directly on 01642 987 978 and they'll be able to help.
Gain a nationally-accredited health and safety qualification by taking our evening NEBOSH National General Certificate training course.
Course Duration: This course takes place on an evening. 15 weeks (consists of two evenings per week – 6PM to 9PM – Wednesday and Thursday)
Assessment: Written examinations and practical assessment
Qualification Gained: NEBOSH National General Certificate in Occupational Health and Safety
Ready to book your place? You can quickly and easily book online using our 'Next Course' system to the right, or you can call us directly! >>
---
Gain an accredited health and safety qualification with our NEBOSH General Certificate Stockton training course
Based at our Stockton-On-Tees training centre within easy access of Middlesbrough, Durham, Newcastle, Sunderland and the rest of the North East, this 15-day NEBOSH General Certificate Stockton health and safety training course will give you a full, comprehensive overview of health and safety.
NEBOSH is widely considered to one of the most important health and safety qualifications in the UK. Since its first introduction, thousands upon thousands of people have attended this course and used it as a basis for a career in the health and safety industry, or for ensuring that they remain safe at work.
Combining together a mix of theory-based and practical example work, you'll find that the NEBOSH course doesn't just focus on legislation; instead you'll gain the knowledge you need to perform better in your role at work and apply health and safety techniques to whatever you do.
For employers, having the NEBOSH General Certificate qualification for your employees has a number of benefits, including:
Safer workplaces – those with the NEBOSH qualification know to how to help employers maintain a safe working envionment, reducing accidents and avoiding potentially costly accidents
Assurance – having NEBOSH qualified staff shows your full comittment to health and safety. This certificate can help you meet recognised standards, codes of practice and can help you to further expand your business
Return on investment – your employees will gain new skills and apply them to their working lives, ensuring more productive staff
Work in the construction industry? You'll need to take the NEBOSH Construction Certificate course instead >>