Stockton Labourer's CSCS Card Course Package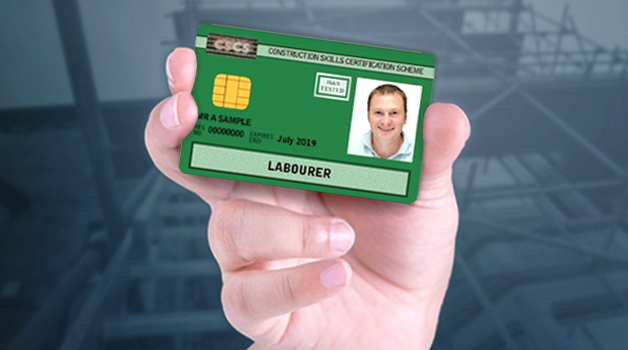 Live in or around the North East and want to gain your Labourer's CSCS card? Our comprehensive construction health and safety CSCS package includes the CITB Health and Safety Awareness Course, CITB examination and we will also apply for your labourer's CSCS card for you!
This CSCS course takes place at our Stockton training venue and is ideal for anyone in the North East including those in Durham, Newcastle, Teesside, Sunderland as well as those from other areas.
Ready to book your place? Use our online booking system to book your place on the course or give us a call for further information.
Course Duration – 1 Day – includes training course and examination
What's Included? – This package includes a health and safety training course, your health and safety examination and we will also complete the process of applying for your CSCS card for you. Lunch and refreshments throughout the day are also included. The card is valid for five years after completion of the training package
Health and Safety Course Taken – this course package includes the CITB Health and Safety Awareness course which is a pre-requisite for gaining a green labourer's CSCS card for on-site work
Requirements – There are no formal entry requirements for this course – anyone can attend. The course is aimed at those who wish to work as a labourer within construction environments*
*If you don't wish to work as a labourer and need another CSCS card instead, we can help with that. Visit this page or call us directly and we'll be able to organise getting one of the other CSCS cards available
About the Labourer CSCS Card Package Stockton
With everything you need to gain a labourer's CSCS card included in one package, this is the quickest, easiest way to get the qualification you need to work as a labourer on a construction site.
Taking place at our Stockton-on-Tees training venue, the course includes the required CITB Health and Safety Awareness course, health and safety examination as well as the application for your labourer's CSCS card. Everything takes place at the same location on the same day – you'll complete your health and safety course, complete the examination and then we will organise the application for your CSCS card, which will be sent out to your home or place of work.
Our Stockton labourer's CSCS card course is perfectly suitable for anyone from any background and is ideal for those who want to work within the construction sector in the North East. As the course takes place over a single day, this venue is also ideally suited for those who need to travel from the surrounding area.
As well as the CITB Health and Safety awareness course, examination and CSCS card application, your training package also includes refreshments throughout the day (tea, coffee, juice etc) and lunch is provided.
Once completed, you will have a valid labourer's CSCS card which lasts for five years before needing renewal.
About CSCS Cards
CSCS – which stands for the Construction Skills Certification Scheme – is commonly required on most construction sites in the UK as a health and safety qualification for those who will be working there.
Many employers on construction sites will not offer jobs to personnel if they do not hold a valid CSCS card in their name, which is your proof that you have the health and safety training required to work safely on-site. Which card you need, and the courses you have to take, will vary depending on the job you have to do; for example, an apprentice will have different requirements to a labourer or a supervisor.
Our CSCS card package is designed for labourers, including all of the required content for you to gain your accredited labourer's CSCS card.
If you would like some more information on different CSCS cards and the requirements for each, take a look at our CSCS card guide page >>