Basic Electrical Training Courses for Beginners - Stockton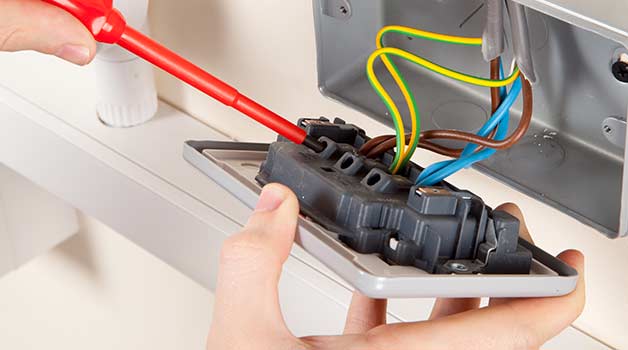 Course Details
Designed for beginners and people new to the industry, with little or no electrical knowledge, this Stockton based basic electrical course is an ideal starting point in your new electrical career.
It will address all the basic fundamentals of electricity and ensure that the learner has the required knowledge to complete more advanced electrical courses.
Training learners in the basics of electricity ensures that they are able to complete basic electrical work in a safe and competent way. Learners will cover areas that include;
An Introduction to Electricity
Electrical Installation Methods in Lighting Circuits
Principles of Circuit Wiring
The Selection and Rating of Circuit Protection
Electrical Installation Methods in Power Circuits
Introduction to Basic Inspection and Testing of Domestic Electrical Installations
Assessment
This course will be assessed by theoretical and practical assessments that cover all the knowledge taught on the course.
Certification
Successful candidates will receive a certificate of attendance from PASS Training and Development.
Course Length
The basic electrics course is three days long in total and is held at the Teesside training centre close to Middlesbrough in North East England.
Location
Portable Appliance Safety Services Ltd
1 Alberto Street
Stockton-On-Tees
TS18 2BQ
Suitability
This Stockton on Tees course is open to anyone who would like to begin building a career in the electrical industry and has little or no basic electrical knowledge.
Progression and Development
Learners who complete this course are well positioned to follow with the Introduction to Inspection & Testing training course and City & Guilds 2382-10 17th Edition course.
Pre-requisites
There are no pre-requisites for this electrical training course. It is suitable for anyone interested in learning about electrics or who is aiming to go on and study further electrician courses in the future.
Course Reading Material
Candidates are required to read;
Expand a Location to Book Online
Stockton-On-Tees
| Date | Price | Duration | Availability | |
| --- | --- | --- | --- | --- |
| 6 Sep | £399.00 | 3 days | Space Available | |
| 1 Nov | £399.00 | 3 days | Space Available | |