Basic Electrical Training Course London (Watford)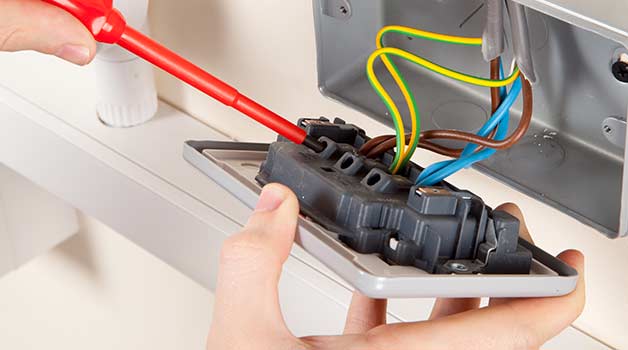 Course Details
A course designed for the novice or those with little knowledge or experience in electrics, this Watford based basic electrical course is the first step for those looking for a career as an electrician.
Assessment
The course will be assessed by a combination of practical and theoretical work.
Qualification Gained
After completing this course you will receive a certificate of attendance in Basic Electrics.
Course Duration
This is a 3 day Basic electrical course
Course Location
The course will be taken at PASS in London (Watford), however other venues are available.
1st Floor
41 Watford Metro Centre
Dwight Road
Watford
WD18 9SS
Suitability
This basic electrical course is a beginners course and is suitable for:
• Complete novice
• Beginners and those entering the trade from other trades, such as shop fitters, plumbers and builders.
• Those looking for a career change into the electrical sector
Pre-Requisites
There are no pre-requisites to the Basic electrical course
Progression
After completing this course you can carry on to the Introduction to inspection and testing of electrical installations.
Course Reading
It is recommended that you read the "IEE on site guide to the 17th Edition Wiring Regulations" and the "Electricians Guide to the Building Regulations". It is also helpful to bring these along with you on the day.
For full details of useful reading resources look at our essential recommended reading page.
Expand a Location to Book Online
London-Watford
| Date | Price | Duration | Availability | |
| --- | --- | --- | --- | --- |
| 6 Sep | £399.00 | 3 days | Limited Availibility | |
| 1 Nov | £399.00 | 3 days | Space Available | |