18th Edition Update Course | C&G2382-18 | Gloucester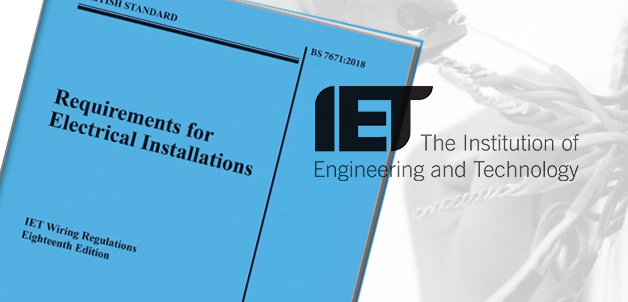 Course Details
Course Duration: 1 Day
Location: Premier Inn – Wigsworth Hotel, Tewkesbury Road, Gloucester, GL2 9PG
Certification Gained: City & Guilds 2382-18 Level 3 Award in Requirements for Electrical Installations BS7671: 2018 (2018)
Assessment: Candidates will be expected to complete a two-hour, 60 question examination at the end of the course.
Recommended Reading:  Attendees should own a copy of the 18th Edition Wiring Regulations  (Blue Book).
This Classroom based course does not include any practical work. The content will cover a summary of the changes, updates and amendments made between the old 17th Edition and the new 18th Edition. Some of the areas included are:
Protection against electric shock, thermal effects, voltage disturbances and electromagnetic disturbances.
Devices for isolation and switching
Selection and erection of wiring systems
Protection, isolation, switching, control and monitoring
Devices for protection against overvoltage
Earthing arrangements and protective conductors
Onshore units of electrical shore connections for inland navigation
Energy efficiency
Suitability
This course is only suitable for those who have recently taken the 17th Edition (C&G 2382-15) with Amendment 3 as this course only focusses on the changes between the two editions. Proof of your qualification will be required before you can enrol in this course. If you have not got this qualification then you will need to take the Full version of this course the 18th Edition 3 day course.
Progression and Development
Once you have gained the 18th Edition Wiring Regulations qualification you are well placed to go on and study a variety of electrical inspection and testing courses and other domestic electrical qualifications.
Reading Material
You will be required to bring along with you a copy of the 18th Edition Wiring Regulations Book. This is also referred to as the Blue Book.
Expand a Location to Book Online
Gloucester
| Date | Price | Duration | Availability | |
| --- | --- | --- | --- | --- |
| 22 Nov | £175.00 | 1 days | Limited Availibility | Click to Call |