Solar Panel Courses
Solar courses for experts in the fields of energy consumption
The Solar Panel (PV) Installer course has been designed for those involved in the Solar PV installation chain who may not necessarily carry out the installation, in addition to existing electricians and solar panel providers who would like to offer Solar PV installation to new and existing customers.
The Solar Panel course for roofing fitters has been designed to enable roofers to learn the techniques of installing solar roofing to a conventional roof.
The solar courses teach the correct installation of Solar PV panels and also include essential safety information including, working at heights. These solar courses are the only courses that teach learners all the installation techniques on all the different roof coverings available. With a purpose built indoor training roof and an outdoor solar panel roofing array these courses provide an ideal learning environment.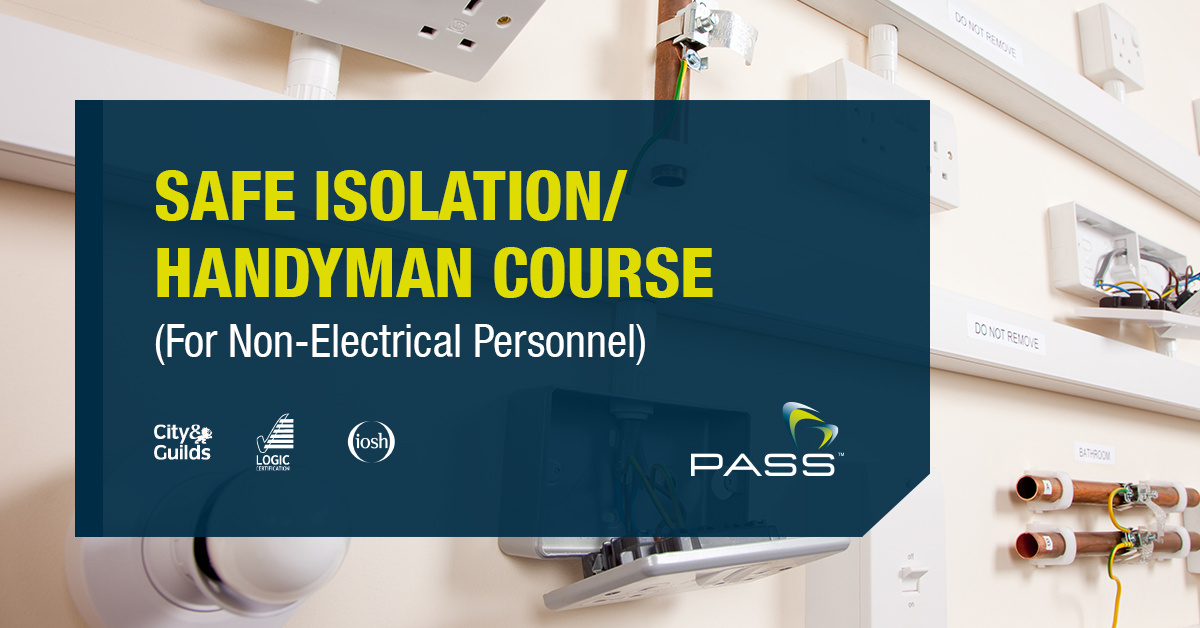 Safe Isolation Course
Competency course for carrying out small electrical tasks
The Safe Isolation/Handyman Course is a competence course for caretakers, handymen or members of other trades that may want to carry out small electrical tasks such as safely replacing socket and fused spur fronts, electrical accessories, replacing lamps, replacing bulbs and other small electrical applications as part of their role.
What is Safe Isolation?
Ensuring that electrical equipment is isolated is a major part of the course and being able to safely isolate, prove dead and re-energise is a fundamental part of the course.
Basic electrical theory
Electrical shock – what is it?
Overview of current and resistance
Earthing and why it's important
Different types of circuit board (240v and 415v)
Circuit identification
Fuses, circuit breakers and, MCBs
Lighting and power circuits
Safe working practices
Safe isolation
Test equipment
How to wire/change a plug
Replacing socket outlets and fused spur units
Working with light fittings
Replacing tubes, bulbs and starters
Ladder and step ladder safety
Limitations of electrical work allowed
Handymen
Caretakers
Joiners
Plumbers
Property maintenance personnel
Facilities management companies
Schools
Upon successful completion, learners will receive a certificate of attedance detailing topics that have been covered in the course.
Are There Any Entry Requirements?
There are no entry requirements for the course.
Other similar courses
---