High Voltage Cable Jointers Mate (Craft Attendant) - Stockton-On-Tees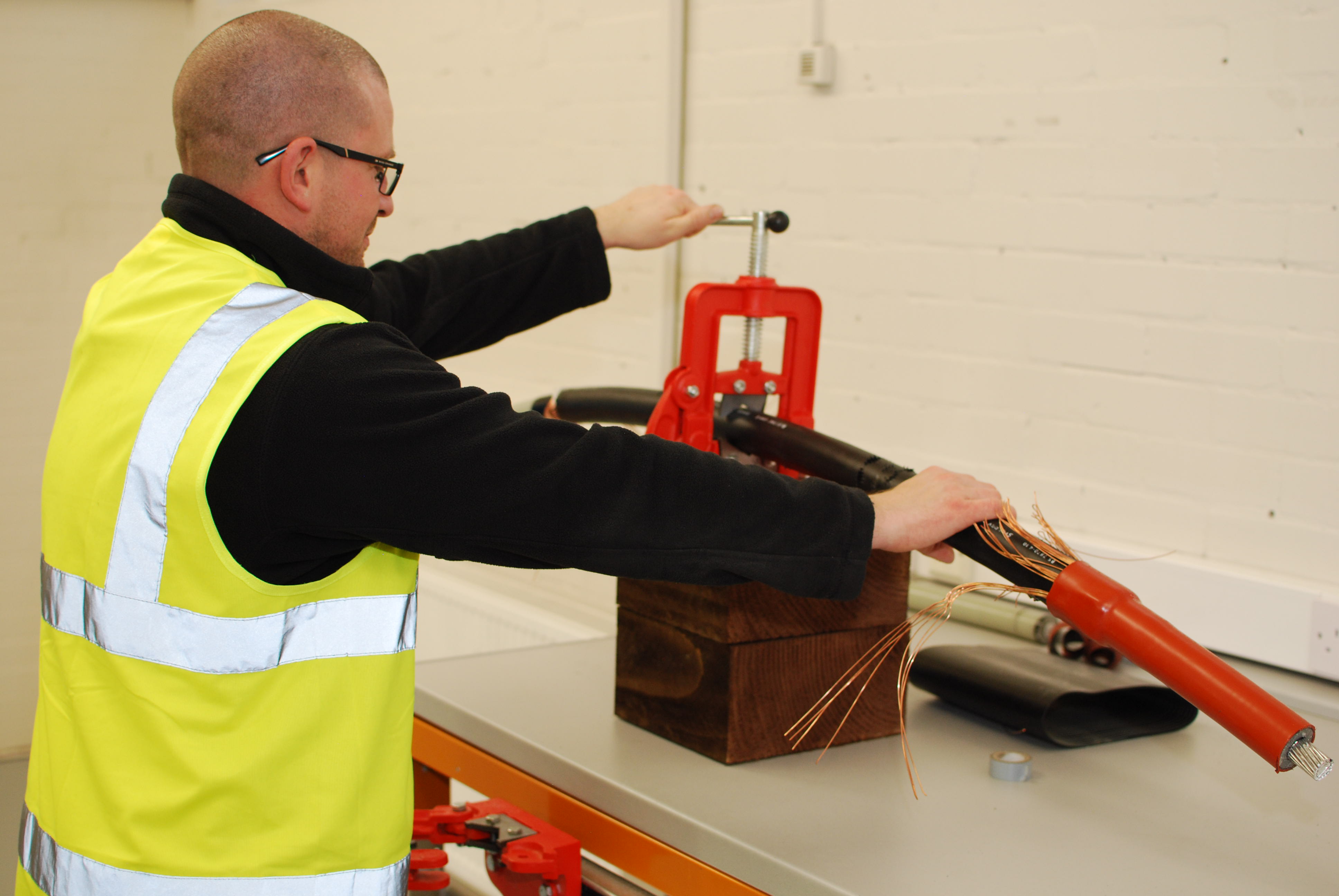 About the Course
This 2 Day course is designed to provide craft attendants with the knowledge and understanding to safely and competently fulfil their role in supporting low voltage and high voltage cable jointers.
The course aims to introduce candidates to the correct methods involved in the preparation of high voltage polymeric cables prior to the Cable Jointer splicing or terminating the cables. The understanding of how to correctly strip and prepare a cable will enable the candidate to assist in the installation of almost any type of joint or termination by any manufacturer.
The course covers the following subjects:
HV and LV cable construction
HV and LV Cable preparation
Understanding instruction sheets
Terminations
HV/LV Cable Joints
Screened Separable Connectors
Practical Installations
Cable Stripping Errors
Installation Errors
Who is the course designed for?
This course has been specifically designed for individuals wishing to enhance their working career prospects by redeploying into a craft discipline.
How is the course delivered?
The course is a mixture of classroom presentations and practical exercises and serves as a good grounding for individuals with aspirations for enhancement within the craft discipline.
What Assessments are There?
You will take part in both a written and practical examination as part of the low voltage cable jointing and terminating course.
About the PASS High Voltage Training Centre
To train to safely work with high voltage equipment, you need a realistic simulation of the actual conditions you'll face when working. The PASS high voltage training centre has been designed to give you this experience, with authentic switchgear, transformers and other HV equipment for you to work with during your course.
Our courses are led by our experienced HV training professionals, each of whom has worked for several decades in the HV industry. When you're not out performing practical tasks in the HV centre, you'll be in our classrooms learning the important theory behind your course, or relaxing in our canteen for your provided lunch.
The PASS HV training centre is in Stockton-On-Tees, which is situated in North East England. It's within easy access from all major motorways such as the A1 and A19 and is excellent for anyone travelling from Sunderland, Durham, Newcastle and the surrounding area. If you are travelling from further away or overseas, we can help you with finding a place to stay during the course and ensure you have everything you'll need during your stay.
Why not take a look around our fantastic new facility with a guided 360° tour. 
Venue Address:
PASS Stockton HV Training Centre
1 Alberto Street
Stockton-On-Tees
TS18 2BQ
Train to be a High Voltage Cable Jointers Mate responsible for supporting low voltage and high voltage cable joiners with our training course.
Book now by choosing your course date.
For more information call us on 01642 987 978 or email training@pass.co.uk for more information
---
Course Details
| | |
| --- | --- |
| Course Duration | 2 days |
| Course Location | PASS Stockton HV Training Centre. Venue address is 1 Alberto Street, Stockton-On-Tees, TS18 2BQ. More about venue >> |
| Assessments | Written examination and practical examination |
| Certificate Gained | PASS Certificate of Competency (Certificate of Attendance gained for those who do not pass the tests) |
| What's Included? | Course entry and examination costs, lunch and refreshments (tea, coffee and juice) |
| Entry Requirements | This training programme does not require previous experience of working with High or Low voltage cables. |