17th Edition City & Guilds 2382-15 - Exam Only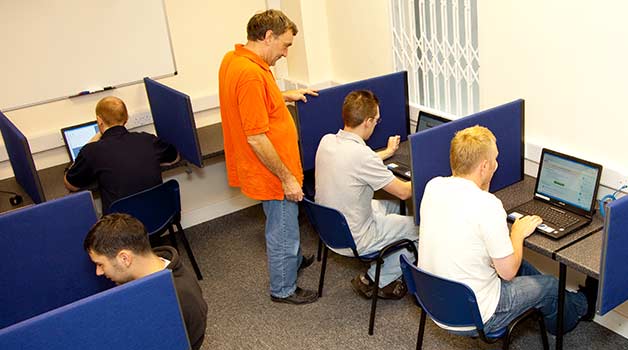 You'll need to take this exam if you've taken our online 17th edition training course. We run exams regularly throughout the year at different venues in the UK.
Get your City & Guilds 2382-15 qualification after studying our online course
Note: this is only to book your place on an examination after completing our 17th Edition Online course. If you are yet to attend a course with us, see the 17th Edition Online page for more information instead.
After studying our online 17th Edition course, you will be required to book and sit a stand-alone assessment to achieve the full 2382-15 qualification.
In order to be eligible for this examination, you must have either taken a 17th edition course with us or another provider. You will be asked to provide a copy of your training provider's white paper as proof of study before enrolling. Candidates without proof will not be allowed to take this examination.
If you studied with PASS, your examination costs will have been included when you booked onto our 17th Edition Online course. For those from other providers, please contact us directly via the phone for more information on costs.  If you have studied with us, all you need to do is select the most appropriate venue and date, then sit the exam. You'll receive your full 2382-15 17th edition qualification upon successful completion.
Locations
Please call us on 0845 365 39 45 to arrange a date to sit your exam at one of the following locations:
Basildon
Basingstoke
Birmingham
Bristol
Chesterfield
Dundee
Edinburgh
Glasgow
Leeds

Liverpool
South London
North London
Maidstone
Manchester
Milton Keynes
Newcastle
Nottingham
Stockton-On-Tees
Important Notice
This exam only part of the 17th Edition can be taken as a stand-alone exam if learners can prove that they have studied the course prior to enrolment. It follows the syllabus from the 2382-15 17th Edition including amendment one course programme and learners passing this exam will subsequently be able to work effectively to this standard carrying out necessary electrical work, installations and repairs.
Prior to taking the examination, it is advisable that learners study and revise the content of the course syllabus to ensure a thorough understanding.