Gloucester Hotels
Thinking of taking a 17th edition, PAT course or another one of our courses in the Gloucester area?
As many of our courses take over multiple days, you're likely to need a place to stay during your time with us. You can use the map above to take a look at hotels, bed and breakfasts and other accommodation types around Gloucester.
---
Recommended Hotel – Premier Inn Wigsworth Hotel
Tewkesbury Road, Gloucester, GL2 9PG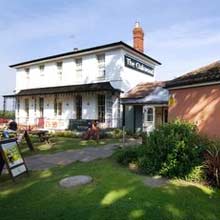 Stay and train at the Premier Inn at Gloucester.
A 19th century listed building, the Wigsworth is bursting with character, has an on-site Table Table restaurant and comfy, homely rooms.