South London, Surrey Hotels
Hotels in Redhill and the surrounding area
Want to learn new electrical skills in the south London area? PASS can help with our regular training courses at our Redhill venue.
If you're not from the local area you'll need somewhere to stay for course that take longer than a day, so please take a look below for a few hotels in the area you might be interested in looking at. They're a varied bunch, so hopefully something will be to your taste.
Our South London electrical training centre is at the following location:
---
Epsom Central
2-4 St. Margaret Drive, Epsom, KT18 7LB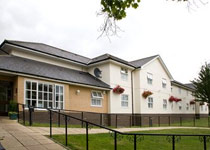 Right next to the M25 and Gatwick and Heathrow Airports, the Premier Inn in Surrey is also the very same venue where you'll be completing your electrical training.
Promising comfy beds, good food from the Brewers Fayre restaurant and extremely convenient for your course, it's hard to find a better hotel than this one. It's also a great low price, so longer stays shouldn't put too much strain on your purse strings.
Full and continental breakfasts are available on a morning as well.
---
Gatwick Inn
50 Bonehurst Road, Horley, RH6 8QJ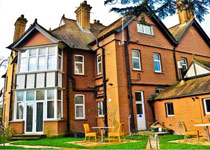 Just a few miles from the training venue and 5 minutes from Gatwick airport, this hotel is easily accessed by road, train and from the air.
Originally a large Victorian house, the Gatwick Inn has recently been refurbished and provides a central location for visiting many places in London via the train.
The hotel has 12 luxury rooms (9 with en suite, 2 without and 1 deluxe double room). The new design opened in 2013 and is an ideal place to stay when you're carrying out your electrical training.
---
Sofitel London Gatwick
North Terminal, Gatwick Airport, Horley, Crawley, West Sussex, RH6 0PH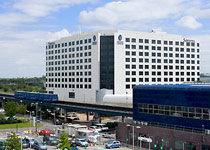 Directly connected to the North Terminal at Gatwick Airport, the Sofitel is a few miles from our venue and a great place to stay for those travelling into the area from far away.
Regularly used by countless business professionals and holiday makers, the Sofitel averages 4 star ratings from thousands of people, delivering a comfortable place to stay while you're on business or doing a course.
The hotel has 2 restaurants on site named La Brasserie and Gatwick Oriental. There's also a coffee shop, a terrace and a bar. A 24 hour fitness centre is also available.
Guest rooms come with Sofitel's signature MyBed, free Wifi, flat screen TV and some rooms come with free minbar, breakfast, evening drinks and canapés.
---
Hilton London Gatwick
South Terminal Gatwick Airport, Gatwick, London, RH6 0LL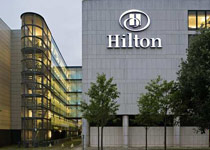 As you'd expect from any hotel bearing the Hilton name, this property is modern, comfortable and has plenty to keep you occupied.
Like the Sofitel, the Hilton is right next to Gatwick airport and around close to our South London electrical training venue.
The hotel has two restaurants on-site, 2 bars and a coffee shop with WiFi and guest parking available. It's right near to London (just a train journey away) and is an ideal place to stay for any professional looking to complete a training course with us.
Rooms come as standard with cable TV, pay moves, tea and coffee makers and are attractively designed.
---
PASS Surrey, South London Training Centre
At PASS, we aim to cover as much of the country as possible to ensure you get quality electrical training at a place near you.
Our South London training venue is ideal for anyone in the area but is also perfectly acceptable for those travelling from around the country. The close proximity to London means there's plenty for travellers to do on an evening after a course and a selection of quality hotels means you'll always have somewhere to stay.
If you have any further queries about our course dates, availability or anything else, please don't hesitate to get in touch.