Motherwell / Glasgow Hotels
Hotels in Motherwell, Glasgow and the surrounding area
Our Glasgow venue is just outside the city in the neighbouring town of Motherwell, giving easy access to several areas around Glasgow including Beasden, Kirkintilloch, Falkirk, East Kilbride and several others.
This list of hotels has been put together to help you with choosing somewhere to stay as you take part in our electrical training courses in the Glasgow area. There's plenty of other hotels available in Glasgow as well, but this should help you to get started.
Our Glasgow training venue is in the following location:
---
Premier Inn Motherwell
Edinburgh Road, Motherwell, ML1 5SY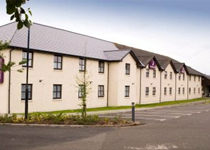 Right in between Glasgow and Edinburgh and ideal for travel due to its close proximity to the M8, the Premier Inn Motherwell is also an ideal place to stay for our training courses because it is actually where the training courses take place!
As with every Premier Inn, comfy beds are promised and the on-site restaurant means you're sorted for all your meals while you're completing your electrical training.
If you're looking for something to do Glasgow is just a 20 minute car journey away and is filled with things to see and do on an evening.
---
Hilton Strathclyde Hotel
Phoenix Crescent, Strathclyde Business Park, Bellshill, ML4 3JQ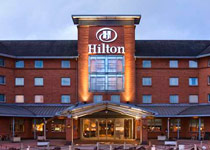 Situated about three miles away from our venue, the Hilton is still within easy reach of training and is a little slice of luxury for a price that won't break the bank.
Each room includes coffee/tea makers, hair dryers, wired high speed internet access (for a further charge), LCD 32" television and more. There's also plenty to do at the hotel including an indoor pool, spa tub, wireless internet access in public areas and complimentary guest parking for all guests.
Rooms vary in price but you can expect to pay around £88 per night for a double room (depending on booking time and the month of stay).
---
Alona Hotel
Strathclyde Country Park, Hamilton Rd, Motherwell, ML1 3RT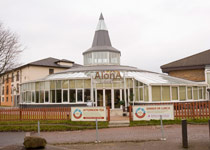 Even the name sounds exotic! The Alona is an extremely modern, extremely attractive hotel that is situated in the nearby town of Bellshill, approximately 4.6 miles away from our venue at the Premier Inn in Motherwell.
With a bar/lounge on site, complimentary breakfast, wireless internet in public areas, laundry facilities, garden and complimentary newspapers in the lobby, this hotel has plenty to do. Guests are also allocated a parking space as part of their booking.
An on-site restaurant means you're also sorted for your dining needs. There's even live entertainment on certain nights, so you can unwind with a Jazz Saturday or a Murder Mystery evening after a hard days' electrical training..
---
Holiday Inn Express Strathclyde Park
Hamilton Road, Motherwell, ML1 3RB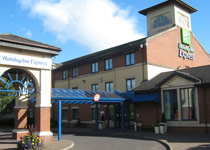 Just a mere 13 mins away from the Premier Inn in Motherwell, the nearby Holiday Inn is an ideal alternative.
The hotel itself is situated in the middle of Scottish parkland (ideal for an evening stroll) and is around 18 miles from Glasgow's airport. Each guest receives a free breakfast and complimentary parking is available at the hotel without extra charges.
As well as the breakfast buffet you can also pop in for an evening meal.
---
The Local Area
There's plenty of things to do in Glasgow, one of Scotland's most popular tourist destinations. Packed full of restaurants, shops, fast food outlets and everything else you'd need to have a good time, good old Glasgee is also home to the Style Mile, the UK's largest and most successful shopping location outside of London's West End.
Of course most of the time you'll be busy at your training course, but a mere 20 minute drive into Glasgow is great for unwinding on an evening with a film or a restaurant outside of your hotel venue.
---
PASS Motherwell, Glasgow Training Centre
Interested in carrying out your electrical training in the Glasgow area? You can book up with us online for our latest dates or alternatively contact our training team directly by telephone for help sorting out your booking.
They can also provide any additional information you need about the course before you proceed.
PASS Ltd has been supplying high quality electrical training to thousands of professionals for several years. We host out own in-house training in our specialist centre and also offer nationwide electrical courses designed to make sure that there's always a course near you.
Our training is provided by experienced electrical professionals who have trained hundreds of other just like you in their steps towards a certified electrical qualification.