Edinburgh Hotels
Using the map above, you can see a wide variety of hotels around the location of our Edinburgh training venue.
As some of our courses run over multiple days, having a place to stay will be necessary should you be from outside the Edinburgh area.
---
Carberry Road, Inveresk, Musselburgh, EH21 8PT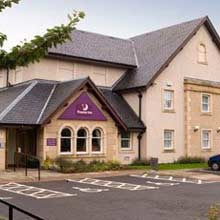 Situated outside the quiet fishing village of Musselburgh, the Premier Inn is right next to the A1 for easy access, and it's also the same location that our training courses take place!
With affordable prices, an on-site restaurant and a quiet, relaxing room, staying at the Premier Inn is ideal.