Dundee Hotels
Hotels in Dundee and the surrounding area
We aim to make sure we've got a training course near you, but if you have to travel to our Dundee training venue, you'll need a place to stay at in comfort while you're taking your electrical training course.
Our Dundee venue is an ideal option for those near to Broughty, Forfar, Perth and Abroath but is perfectly suitable for others in the wider Scotland area.
Dundee itself is home to several great hotels and bed and breakfasts that are ideal for staying during the duration of your course.
All the hotels listed below have been chosen for their closeness to our training venue and the comfort offered. Our Dundee electrical training course venue is at the following location:
---
Best Western Queen's Hotel
160 Nethergate, Dundee, Angus, DD1 4DU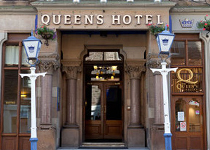 How about waking up, having your breakfast then heading downstairs for your training? It's hard to find a more ideal location for your stay than the very place where training is taking place, so the Best Western Queen's Hotel is an ideal venue for anyone completely a training course in the Dundee area.
Situated right next to the city centre and ideal for accessing the shopping centre, theatre and plenty of restaurants (including their own on-site) the Best Western chain is generally very good value for money and offers a number of different room options starting from around £40 per night (dependant on time of booking and time of year).
Free WiFi and parking are also included as part of your booking.
---
Holiday Inn Express Dundee
41 Dock Street, Dundee, DD1 3DR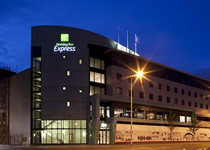 Just 0.41 miles the Queen's Hotel training venue, the Holiday Inn express is not too expensive, comfortable and throws in a free breakfast every day for good measure. An on-site bar, wi-fi internet access in public areas and satellite TV in every room mean there's plenty to do.
The rooms of the Holiday Inn Express are modern, comfortable and the hotel has been rated 4 out of 5 by over 126 guests.
Like the Queen's Hotel the Holiday Inn is right next to the City Square and Discovery Point, giving easy access to restaurants and local shopping facilities.
---
Dundee Central Travelodge
152-158 West Marketgait, Dundee, DD1 1NJ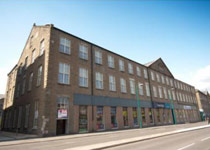 The Travelodge has been trusted for years as a comfortable place to stay and this recently refurbished hotel is just 3 minutes away from the training venue!
Right in the heart of Dundee, this hotel means you'll always be close to something to do on an evening after your course is finished. 48 space parking is available at the rear of the property (free for residents) and each room features paid Wifi access.
The hotel is also just 2.5 miles from the airport and is ideal for those travelling a longer distance.
---
Old Course Hotel Golf Resort and Spa
Old Station Road, St. Andrews, KY16 9SP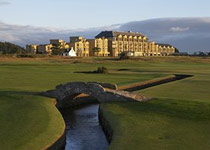 Why not relax with a bit of class and golf as you take your electrical training course? 10 miles away from the venue, this stunning building is in St Andrews, the home of golf. Packed full of bars, restaurants, spa, 20m indoor swimming pool, fitness suite and rooftop hot tub, the Old Course is right next to an outstanding golf course as well.
It's significantly more expensive than other options, but the Old Course's facilities and 5-star ratings speak for themselves.
Each room has been recently refurbished with free WiFi, free breakfast and free parking available on certain rooms.
---
The Local Area
It's not all work when you're completing your PASS electrical training course – there'll be plenty of time to explore Dundee as well.
Being quite a bustling city there's everything you'd expect to see including restaurants, cinema, theatre and a large shopping centre to keep you occupied.
If you're looking for something a bit classier why not visit the famous Verdant Works, Mills Observatory or go and discover something at the aptly-named Discovery Point?
---
PASS Dundee Training Centre
All attendees at our electrical training courses Dundee will receive high quality tuition from qualified instructors who have years of experience in the electrical field.
We offer nationwide training courses at both our own premises and at other venues around the UK, so we're always sure to have a course near you.
If you need any more information about our training courses in Dundee, including dates and availability, please click around the site or alternatively contact us directly by telephone for more information.