Birmingham Hotels
Hotels in Birmingham and the surrounding areas
Thinking about coming along to one of our Birmingham electrical training courses? With plenty on offer including 17th edition training courses, PAT testing training, Part P training and many other courses available in the area over several dates, you're going to need a place to stay during your training.
Birmingham is home to a number of excellent hotels which are situated in the area around our Birmingham electrical training venue; the hotels below are ideal for quick access to our training centre which can be found at the following address:
---
Birmingham Road Premier Inn
222 Birmingham Road, Great Barr, Birmingham, B43 7AG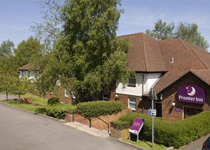 Situated five miles outside Hagley town centre and Stourbridge train station, the Hagley Premier Inn includes everything you need for a comfortable stay during your training. The hotel is also placed quite near to junction 3 of the M5 for quick and easy access to the surrounding area.
Premier Inn also promises exceptionally comfy beds in every room (always a plus!) and there's an on-site Beefeater Grill restaurant that serves up freshly-grilled chargrilled food to keep you going after a hard days' PAT testing or 17th edition training.
---
Queens Lodge
4 Church Hill, Belbroughton, Stourbridge, DH9 0DT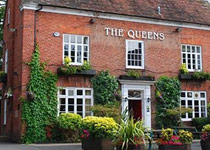 Approximately 2.9 miles away from our electrical training venue, the Queens Lodge is a quaint little bed and breakfast found inside the nearby town of Stourbridge.
As well as being near to our training the Queens Lodge is also nearby to popular local attractions such as Hagley Hall, Sanders Park and Lickey Hills Country Park.
The rooms in the Queens Lodge are attractively furnished with a combination of modern design and period features such as wooden beams.  Five rooms are available, some of which are single rooms.
Doubles are also available with en suite.
You'll get your breakfast in a morning in the Queens Lodge and the B & B also features a restaurant and bar/lounge so you can relax with a meal and a drink on an evening.
---
Copthorne Hotel Merry Hill Dudley
The Waterfront, Level Street, Brierley Hill, DY5 1U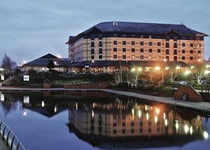 A bit further away from our venue at 5 miles away, the Copthorne is a four star hotel that's great for those wishing for a bit of luxury during their training.
Despite its 4 star rating the Copthorne is very reasonably priced and includes large-size rooms, a restaurant on-site and WiFi in public areas.
Want to relax after a hard day learning about 17th edition? The Copthorne also includes a full-service spa, indoor pool, cable television and even a free complimentary newspaper in the mornings. You also won't be disturbed by others being noisy; all of the 138 rooms in the Copthorne are sound proofed!
Oh and there's also free parking, so you don't have to worry about paying a fortune to store your car somewhere.
If you want to view the local area the Copthorne is also near to Dudley Town Hall and Crooked House. Why not also pay a quick visit to Dudley Zoo and Castle while you're there as well?
---
Ramada Birmingham Oldbury
963 Wolverhampton Road, International House/963, Oldbury, B69 4R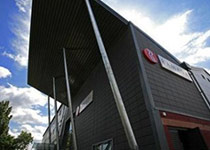 5.4 miles away from our Birmingham electrical training venue, the Ramada is a nice hotel located in Oldbury.
With modern décor throughout and a range of additional functions including a restaurant, bar, express-check in/out and WiFi, this hotel offers a comfortable stay with a little slice of luxury thrown in for good measure.
There are 76 rooms in the hotel which include free WiFi, room service, a TV, coffee/tea makers, hair dryer and phone facilities are also available.
Like the Copthorne the Ramada is also close by to Dudley Zoo and Castle and Dudley Town Hall.
---
The Local Area
Stourbridge, which is the nearest town to our 17th edition electrical training venue in the Birmingham area, is a historic town that is famous for its glass industry and the Stourbridge Lion locomotive (the first train to ever run in the USA!).
The town itself is fashioned in an attractive architectural style with plenty to see around the town centre and the surrounding area. Outside of the town there's some idyllic countryside to keep you occupied with a walk on an evening.
Every two years Stourbridge hosts the Festival of Glass, where UK-based glass makers show off their work and interact with the public. It's also home to the Ruskin Glass Centre.
If you prefer to go a bit further afield there's a few things to see and do around Stourbridge. You can visit the local pubs and restaurants or alternatively travel to places such as Dudley, Halsewon an Birmingham (which is a half an hour's drive away).