PASS Training Referral Scheme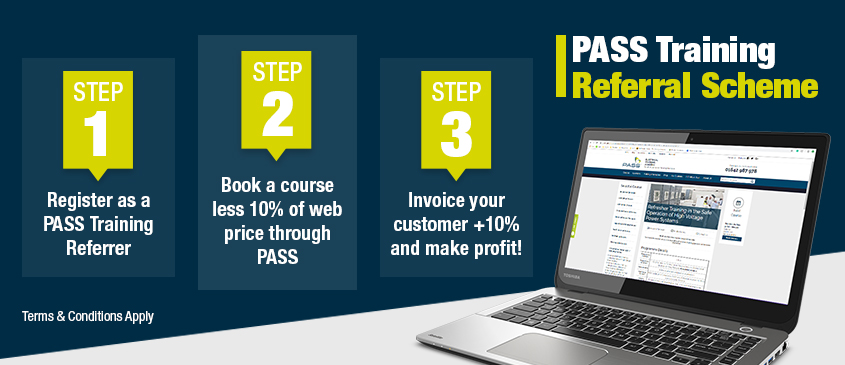 Do you work with clients or businesses who have a need for Electrical Training? Are you unable to deliver electrical training courses because they are out of your scope?
Then why not earn an income by referring customers to PASS?
If you register as one of our referrers you can make a margin by reselling PASS training courses.
Here's how it works:
PASS Invoice the Referrer
The referrer (You) will make the course bookings directly with your Account Manager at PASS. The referrer will provide PASS with the details of the course learners to be enrolled on to the course of choice.
PASS will then Invoice you (the referrer) for the course cost less 10% of the advertised website course fee.
Make your Margins
You (The referrer) will then invoice your end customer for the full website price (our invoice price plus a 10% mark-up). Making you a 10% profit margin. If you refer an on-site course you can make even more margin.
It is that simple!
We already have a number of Training Providers, Health & Safety Consultants, Electrical Wholesalers who are already making an income from recommending our courses.
If you are interested in becoming a Training Course Referrer please give Carole Jameson, PASS Training Centre Manager a call on: 01642 626 151.
Reseller for Other Products and Services
PASS also sell Test Equipment and Calibration. We can also offer a referral discount on any other products and services supplied by PASS. Margins will be calculated differently depending on what items are purchased (margins per piece of equipment vary).
If you are interested in being a Test Equipment referrer/reseller then call our Equipment Sales Rep, Lewis Wilson on 01642 631 661.