LCL Awards Part P, Full Scope VRQ Level 2 Training Courses - Stockton-On-Tees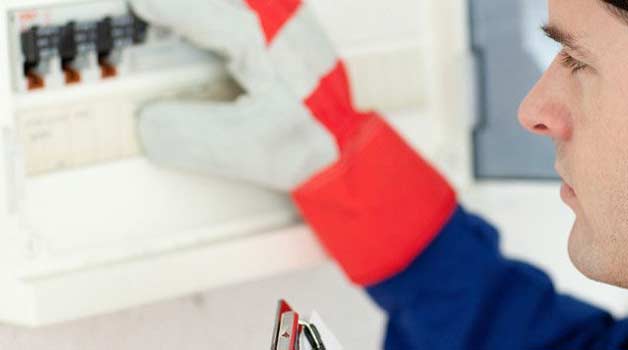 LCL Awards Part P, Full Scope VRQ Level 2 Training Courses
Course Details
The Stockton Part P training course has been designed to provide candidates with competency and understanding of Part P of the Building Regulations in order to successfully carry out electrical installation work.
Candidates who pass the Part P course may be able to register on one of the countries competent person schemes.
In order to achieve the qualification for DEI – Part P learners will need to complete and pass the following modules:
•    Applicable Building Regulations for Domestic Electrical Installation
•    Electrical Safety Legislation, Regulations, Standards and Terminology
•    Domestic Electrical Circuit Installation
•    Installing Domestic Lighting Circuits
•    Domestic Electrical Earthing and Bonding Requirements
•    Inspection, Testing and Commissioning Single Phase Domestic Electrical Circuits
•    Special Locations and Installations Including Kitchens
•    Domestic Electrical Installation Pre-Work Survey/Inspection
•    Basic Understanding of 3 Phase
Assessment
Learners must complete and pass all learning modules and 40 hours of guided learning before being eligible for the assessment. The final exam is 45 minutes long and is taken under closed book conditions.
Certification
Successful learners will receive a certificate qualification from LCL Awards with a five year validity period.
Course Length and Location
The Stockton DEI – Part P course is five days long in total and is held at the electrical training centre in Stockton on Tees.
Suitability
Part P courses in Stockton are suitable for anyone wanting to carry out electrical work as part of their trade. Examples of professions that may find this useful could include the following:
•    Electricians
•    Electrical installers
•    Plumbers
•    Kitchen Fitters
•    Joiners
•    Heating Engineers
Those successfully passing the course and assessments may be able to register on one of the UK's competent person schemes to allow self-certification of their electrical work. For further information on the requirements of any of the competent person schemes, visit the competent person FAQ page.
Progression and Development
There are many opportunities for progression and development once learners have successfully passed the Part P course. However, for many, the choice is an individual one based on career ambition and diversification.
Some possible course progression choices could include the following:
•    City and Guilds 2377-77  The In-Service Inspection and Testing of Electrical Equipment
•    City and Guilds 2382-18 18th Edition Training course
Pre-requisites
Learners do not need any formal qualifications, however, it would be beneficial to have obtained the 18th Edition Wiring Regulations qualification prior to this course.
Expand a Location to Book Online
Stockton-On-Tees
| Date | Price | Duration | Availability | |
| --- | --- | --- | --- | --- |
| 23 Aug | £770.00 | 5 days | Limited Availibility | Click to Call |
| 11 Oct | £770.00 | 5 days | Space Available | |
| 6 Dec | £770.00 | 5 days | Space Available | |