Marine & Offshore Authorised Person Safe Operation of HV Power Systems Stockton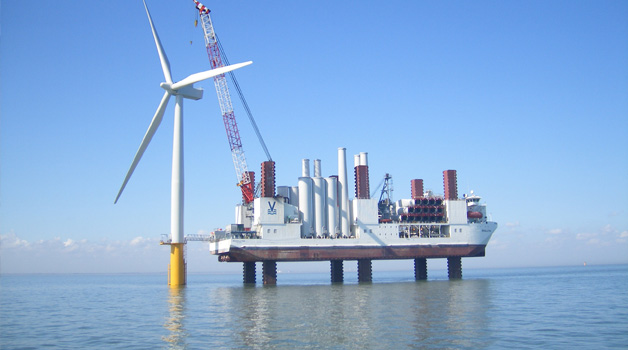 Programme Duration: 3 Day
Location: Stockton-On-Tees High Voltage Training Centre, 1 Alberto Street, Stockton-On-Tees, TS18 2BQ. More on venue >>
Assessment: Written Examination & Practical Examination
Certificate Gained:  PASS Certificate of Competency (Certificate of Attendance gained for those who do not pass the tests)
Entry Requirements: Basic electrical experience recommended  – see below for further details
Included: Programme entry and examination costs, lunch and refreshments (tea, coffee and juice)
Reading Requirements: There are no peripheral reading requirements for this programme
Book your place on our Marine & Offshore Safe Operation of HV Power Systems Stockton training today by filling in our online booking form to the right, or by calling the team directly.
About the Marine & Offshore Safe Operation of HV Power Systems Stockton Programme
If you work in the marine industry as an engineer, or are wanting to train in this capacity, this training programme will give you the training needed to become an Authorised Person who is responsible (subject to client approval) the ability to enter high voltage switch rooms in marine and offshore environments to perform limited switching operations (and associated tasks) on high voltage equipment.
After completion of this programme you will be an Authorised Person who can issue limited safety documents (for example isolation documents), but you will not be able to issue permits for work or sanctions for testing etc.
Those interested in our Marine Authorised Person programme should be aware that you must have at least a basic understanding of electrical equipment to successfully complete this programme. There are no formal entry requirements for the programme (if you have any concerns on eligibility, please call us directly).
The Marine/Offshore Authorised Person Safe Operation of HV Power Systems Stockton programme is focussed on marine and offshore electrical systems, how they work, what actions you should take and how to perform limited switching operations on marine high voltage equipment.
After completion, you will have knowledge of restricted switching operations, be able to monitor the performance and condition of a system (including relay operation) and be able to work in a safe, competent manner. You will also gain knowledge and awareness of limited safety document issuing responsibilities.
The following subjects are covered as part of this programme:
Safety Requirements
Electrical Hazards and Precautions
Arrangement of High Voltage Substations/Switchrooms
Emergency Conditions
Philosophy of High Voltage Distribution
Operation and Safety Features of Switchgear
Limited Operational Procedures
High Voltage Safety Rules
The Role of Protection Relays
Treatment of the System (Neutral Point)
Practical Switching Exercise
Case Studies
Programme Review
What Assessments Are There?
After completing all of the modules, you'll take part in both a written examination and also take part in a practical examination. Both most be passed to receive the qualification.
Are There any Entry Requirements?
As an intermediate level training programme made for marine and offshore personnel, you should work in these environments and have a basic understanding of electrical systems and their operation.
It is a requirement that anyone attending training must have a good understanding of both spoken and written English.
Any concerns about your suitability for this programme? Give us a call and we'll be happy to help.