High Voltage Cable Spiking and Cable Identification Course Stockton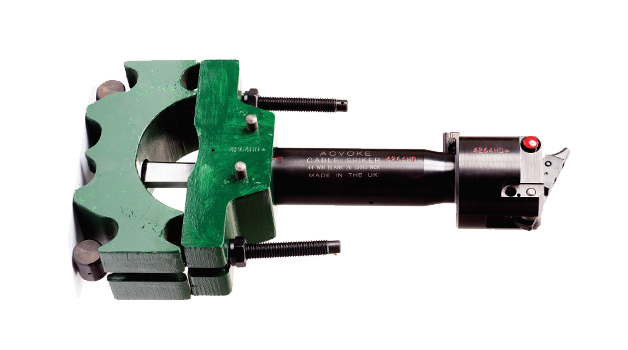 Course Duration: 1 Day
Location: Stockton-On-Tees High Voltage Training Centre
Assessment: Written Examination & Practical Examination
Certificate Gained:  PASS Certificate of Competency in HV Cable Spiking and Cable Identification (Certificate of Attendance gained for those who do not pass the tests or decide not to take the tests)
Entry Requirements: Electrical experience essential – see further below for more info
Included: Course entry and examination costs, lunch and refreshments (tea, coffee and juice)
Reading Requirements: There are no peripheral reading requirements for this course
Book your place on our high voltage training in HV Cable Spiking today by filling in our online booking form to the right, or by calling the team directly.
About the High Voltage Cable Spiking and Cable Identification Course Stockton
This high voltage training course will introduce you to identifying high voltage cables and teach you the process of performing cable spiking.
Cable spiking is the process of injecting a large, sharp object into an older high voltage cable which is out of surface. The spiking process is designed to completely sever the power supply of the cable, ensuring that the flow of electricity is completely stopped. This proves that the cable is completely dead (high voltage cables which have not been spiked could still hold some electrical charge and should always be considered dangerous).
The cable spiking and cable identification course takes part at our Stockton-on-Tees high voltage training centre, which is situated in North East England. Our experienced high voltage tutors will guide you through the theory and practical work involved in performing cable spiking – you'll learn to both identify the cable you're working with, learn to understand the cable spiking equipment and the process of actually performing the spiking.
The following modules are covered as part of this course:
Safety Requirements
Ground Clearance
Methods of Cable Identification
Cable Spiking
Electrostatic/Electromagnetic Fields
Case Studies
Practical Exercises
Course Review
Course Entry Requirements
To attend this course, you should be an electrical engineer or technician with prior electrical experience, ideally in the use and operation of high voltage systems, power systems and their associated cables.
Anyone attending this training course should also have a good level of both spoken and written English.