Drone Software | PIX4D Workshop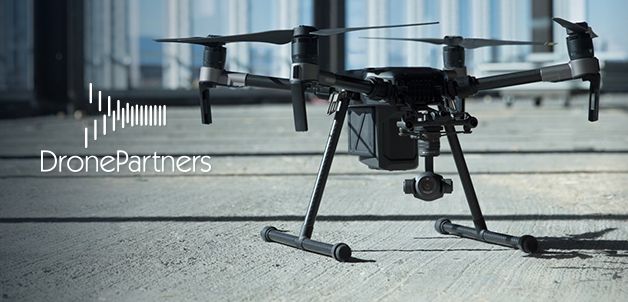 Drone Partners PIX4D Software Workshop, for those who want to get the edge and the most out of their drones. This software will help you to build detailed 3d models and maps from information collected by your drone.
Drone Software | PIX4D Workshop
PIX4D is a professional drone mapping software used by commercial drone users. You can use it to build detailed 3D models and maps from the data that your drone collects during flight. The course will teach you how to use the software in order for you to get the most out of your drone. It will teach you what PIX4D offers and how to use it to create advanced georeferenced maps and other techniques to keep you and your business ahead of the competition.
Who should enrol in this Barnard Castle PIX4D workshop?
This course is for those who want to increase their knowledge about the PIX4D software and who want to use modelling and mapping software as part of their business offering. This practical workshop is designed to teach techniques using real-world examples of how PIX4D is used. It will expand your skills to allow you to offer niche services within aerial imaging companies, drone businesses or any other drone applications.
Course Details
Course Duration: 2 days
Locations: Barnard Castle, County Durham
Full Course Name and Qualification: Drone Partners – PIX4D Workshop
Learning Objectives
With a wide range of applications, the Pix4D software can be used by construction, agriculture, emergency response to estate management, to name a few! It is the perfect solution to many industrial tasks that you might need to complete with a drone. After completing this course you will be able to:
• Create advanced georeferenced maps
• Develop models from images taken by hand, drone, or plane
• Learn advanced techniques to gain a competitive edge
What you will need to bring.
You can bring your drone and weather permitting you can use it to capture your own data across a number of ground control points that we will have set up for the workshop.
Also, bring with you your own laptop. It must be able to run the PIX4D software. If you do not already have the software you can get a free trial licence that will last one week which will cover you for the duration of the workshop sessions.
What's included?
Lunch and refreshments are included throughout.
Agenda
Day 1 Agenda
Day 1 (from 9AM to 5:30PM)
Introductions
PIX4D – How does it work?
PIX4D capture
Capturing better data
Using Ground Control Points
Capture your own data (weather permitting)
PIX4D Workflow
Process your model
Day 2 Agenda
Day 2 (from 9AM to 5:00PM)
Using the Quality Report
Adding GCPs to your model
Using Scale Constraints
Merging models
Using manual tie-points
Course Suitability
This workshop is suitable for anyone who would like to get that edge and learn their way around the PIX4D software.
If you are an established drone operator or are new to the operation of drones, the PIX4D mapping software will enhance your business by providing you with an extra skill set to offer your clients.
For in-house drone users, the software workshop will help you get more value for money out of your drone investment by teaching you the skills to effectively create 4d models and maps and enhance your abilities with the software.
Next Course
Darlington
10 Jun - View All
£750.00
£900 inc VAT
Space Available
Expand a Location to Book Online