Drone Inspection Training Made Practical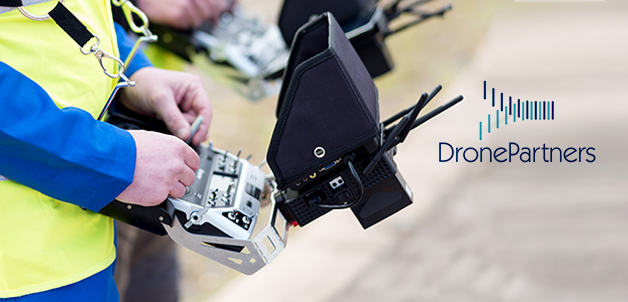 The Drone Inspection training course is designed for experienced and qualified Drone Pilots who want to learn how to use drones for commercial building inspections and surveys.
Learn how to survey buildings and infrastructure from the drone flight professionals 
The Drone Inspection training course is designed for experienced and qualified Drone Pilots. The course is a combination of classroom-based instruction and practical field exercises that will extend and build on any existing knowledge about inspecting buildings and structures.
The drone inspection training gives an overview of integrating your operations into a demanding site safety system. It will also make you aware of the risks. The course includes practical inspection exercises, practised on real infrastructure.
Learning outcome
After taking this course you will be able to complete drone based inspections with confidence.  You will have the ability to liaise with industrial clients and understand your drones strengths and weaknesses.
Course Content
The course will cover a variety of aspects from the reasons why a drone inspection is necessary, which drones and sensors to consider, risk assessments and reporting. A list of areas covered includes:
The case for using a drone for inspection
Drone and Sensor considerations
Client environment
Integration with client safety system
Risk assessments
Case study – Roof Inspection
Case study – Mast Inspection
Reporting
Practical Exercise – Roof Inspection
Practical Exercise – Mast Inspection
The practical aspects of the course will be conducted in small groups of no more than 4 delegates per instructor.
Outdoor element
The course has quite a significant outdoor element due to the nature of the subject. Therefore please ensure that you have appropriate outdoor clothing with you to suit the weather conditions.
Weather permitting!
As the weather in the UK is so unpredictable we may not be able to allow for some of the practical exercises to go ahead if the conditions are not suitable for training. In any such occurrence, these sessions will be rescheduled.
DronePartners and PASS Ltd cannot accept any liability for the rescheduling and any additional costs incurred in these circumstances.
Length of course
The Drone Inspection Training Course is a 2-day course.
Prerequisites
Candidates must:
have a current PFCO
have 2m public liability insurance for their drone operations
have an appropriate drone (to be confirmed before booking)
sign a training agreement (part of the site access requirements)
have appropriate PPE and other safety equipment
Alternative platforms are available to hire for the training by prior arrangement only.
Locations
This course is available at the following locations:
Redcar (link to Redcar page, link Redcar page back to this page to read about the course).
Click the location to take you to the location page where you can book online!