Drone Ground Course | CAA Approved | Aberdeen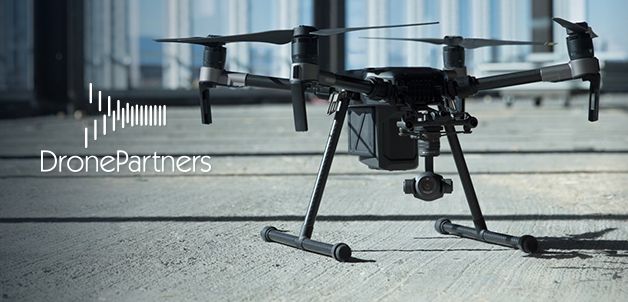 Course Details
This 2-day course is classroom-based and covers Practical flight planning, flight coaching and safe set up and demonstration, which are the 3 key areas required for your CAA application.
There is also some optional elements of flight coaching for those who are new to flying drones.
The course is structured as follows:
Complete your pre-study (6 elements)
Complete the 2-day ground school
Prepare your Operations Manual
Obtain Insurance
Complete your Flight Assessment
Submit your application to the CAA
You will be given some material to complete before you arrive at the course as part of the pre-study pack. This will help to prepare you for the course and help you to extract the most out of the 2 days in training. You will also be provided with a operations manual template that will help you to with your own operations manual.
The first two days of the course are structured to follow the syllabus laid out by the CAA. You will take an exam at the end of day one. The examination complies with the CAA's Assessment criteria and is a closed book multiple choice exam.
Syllabus:
UAS Airspace Operating Principles
Airmanship and Aviation Safety
Air Law and Responsibilities
Meteorology
Navigation Charts
Human Factors
Aircraft Knowledge
Operating Procedures
The exam is followed up with a Flight Planning Assessment. This is not part of the CAA syllabus however it is a great practical test for you to gain first-hand experience as a real commercial drone operator.
Day 2 is more practical based. You will be provided with the results of your Planning Assessment at the start of the day. The CAA have a minimum pass mark of 75%. If you are below this you will have another opportunity to re-sit the exam later in the day.
You will get some flight coaching (weather permitting). If you have your own drone then you can use it on the course. DronePartners are experienced in a wide range of drone makes and models including DJI, Zenith, Flacon 8, QuestUAV.
You will complete the following on day 2:
Operations Manual Status Review

Template Run Through
Pre-Requisite for the Practical Flight Assessment

Safe Set Up Demonstration
Flying Skills Evaluation and Coaching
Question and Answer Session
What's Included in Course Fees
Ground School training
Exam
Flight Reference card Templates
Operations Manual
All forms and templates
Flight Assessment
Refreshments and Lunches
Course Suitability
This course is suitable for anyone who would like to pursue a CAA Licence for flying Drones in the UK.
Submission to CAA
Once all of the Ground School requirements have been met (you have your practical flight assessment and obtained insurance) DronePartners will review your operations manual and then provide you with a recommendation certificate to support your application to the CAA.
The application to the CAA is made using an SRG 1320 – see the CAA's website. The turnaround time on these applications is usually within 28 days.
Insurance and the fee payable to the CAA for your PfCO are additional costs.
What will I achieve after taking this course?
On successful completion of the DronePartners Drone Ground School course, you will receive a Certificate of Recommendation to support your application to the CAA.
Essential Reading
You will be required to complete a pre-study pack that will be provided to you before the course. This is to help you get the most out of your training experience and prepare you for ground school.
If you want to know how to get ready for your CAA application, then this Drone Ground School course is just what you need!
This Drone training course, which is run with our associates DronePartners, is the best way to get the practical skills and knowledge that you need to apply for a PfCO licence in Scotland and the Aberdeen area.
This 2-day comprehensive course will guide you through the CAA syllabus so that you are well prepared for your CAA application and assessment.
The DronePartners experienced Drone Pilots will coach and direct you throughout the course. You can bring along your own drone for use in the practical activities or you can use one of the available Drones provided by the drone flight school.