City & Guilds 2365 Level 2 Diploma in Sheffield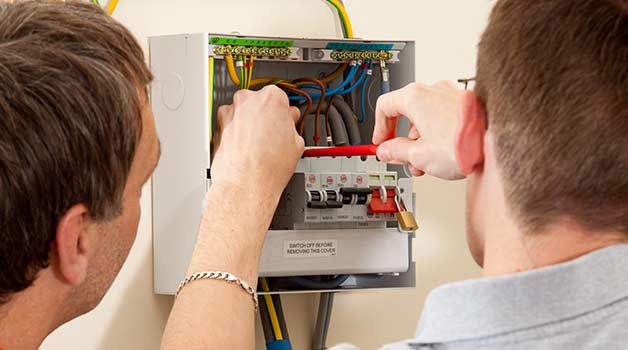 Course Details
Course Duration: 6 Weeks
Location: Arena Training Centre, Unit 1, Coleford Road Business Centre, Darnall, Sheffield, S9 5NF
Certification Gained: City and Guilds 2365-02 Level 2 Diploma in Electrical Installation (Buildings and Structures
Assessments: Online test/practical assignments
City and Guilds 2365-02 focuses on developing your knowledge of basic electrical theory, practice and incorporating this knowledge into your working life.
At our Sheffield electrical training course, you'll study a mix of both practical and theory-based work over a 6 week period. You'll also be expected to take both online tests and practical assignments as the course progresses.
This training course is completely open to anyone and is aimed at those without existing qualifications within the electrical industry.
The following modules are taught as part of this course:
Health and Safety in Building Services Engineering
Principles of Electrical Science
Electrical Installations Technology
Installation of Wiring Systems and Enclosures
Understanding of How to Communicate with Others within Building Services Engineering
Suitability
There are absolutely no formal entry requirements for this course.
City and Guilds 2365-02 is made for those new to the electrical industry and is an introductory course for those who want to pursue a career as an electrician.
Those who wish to train on this course should be seriously considering a move to the electrical industry.
Progression and Development
Upon successful completion of this course, you'll be able to move on to higher level training courses.
The recommended progression from the level 2 course is:
City and Guilds 2365-03 Level 3 Diploma in Electrical Installations (Buildings and Structures)
Take your first step to a new career with our Sheffield electrian training course
Becoming an electrician is an excellent career choice – with plenty of work available across the country, the ability to work for yourself or another established firm and various different disciplines you can focus on, an electrician's work is varied, interesting and always changing.
If you want to take that next career step and pursue a career in the electrical industry, taking our City and Guilds 2365-02 Sheffield electrician training course is essential for learning the basics and progressing onto higher level training programs.
This course is considered to be the industry standard basic electrician training course for those new to the industry. It is perfectly suited for those with no prior electrical experience and is made to develop the knowledge of complete beginners.
Alternatively, why not consider taking City and Guilds 2365-02 and 2365-03 together as one combined training package?